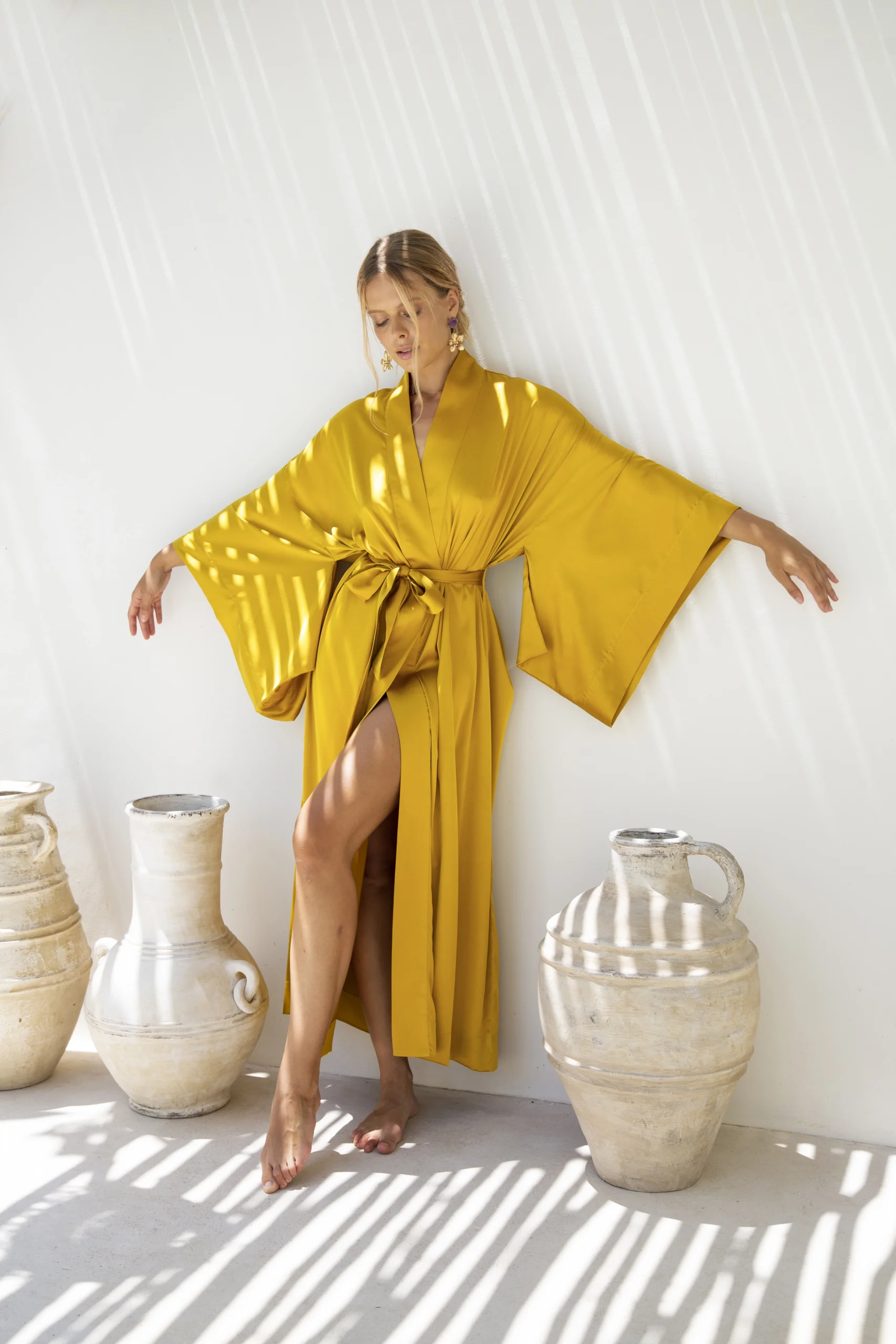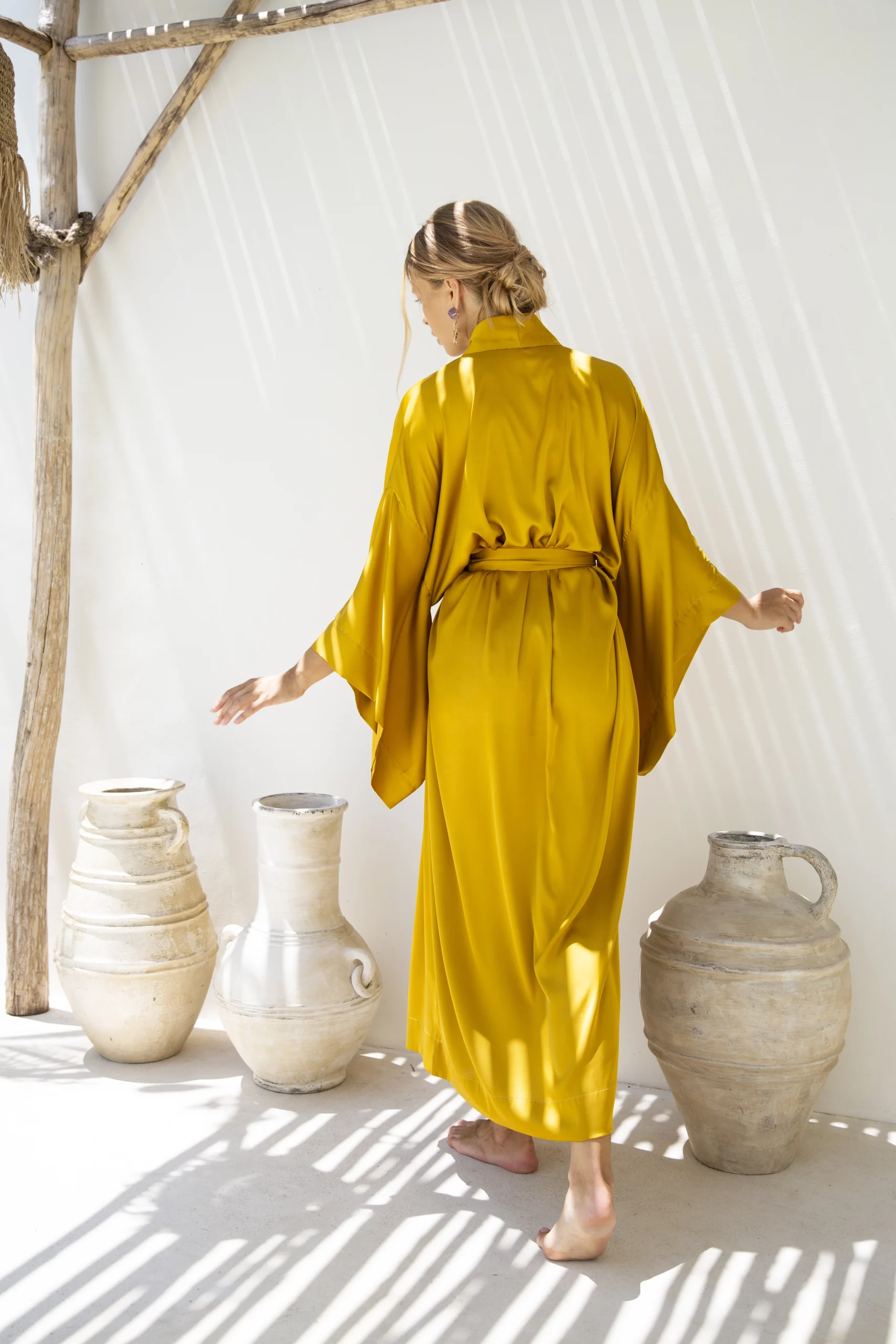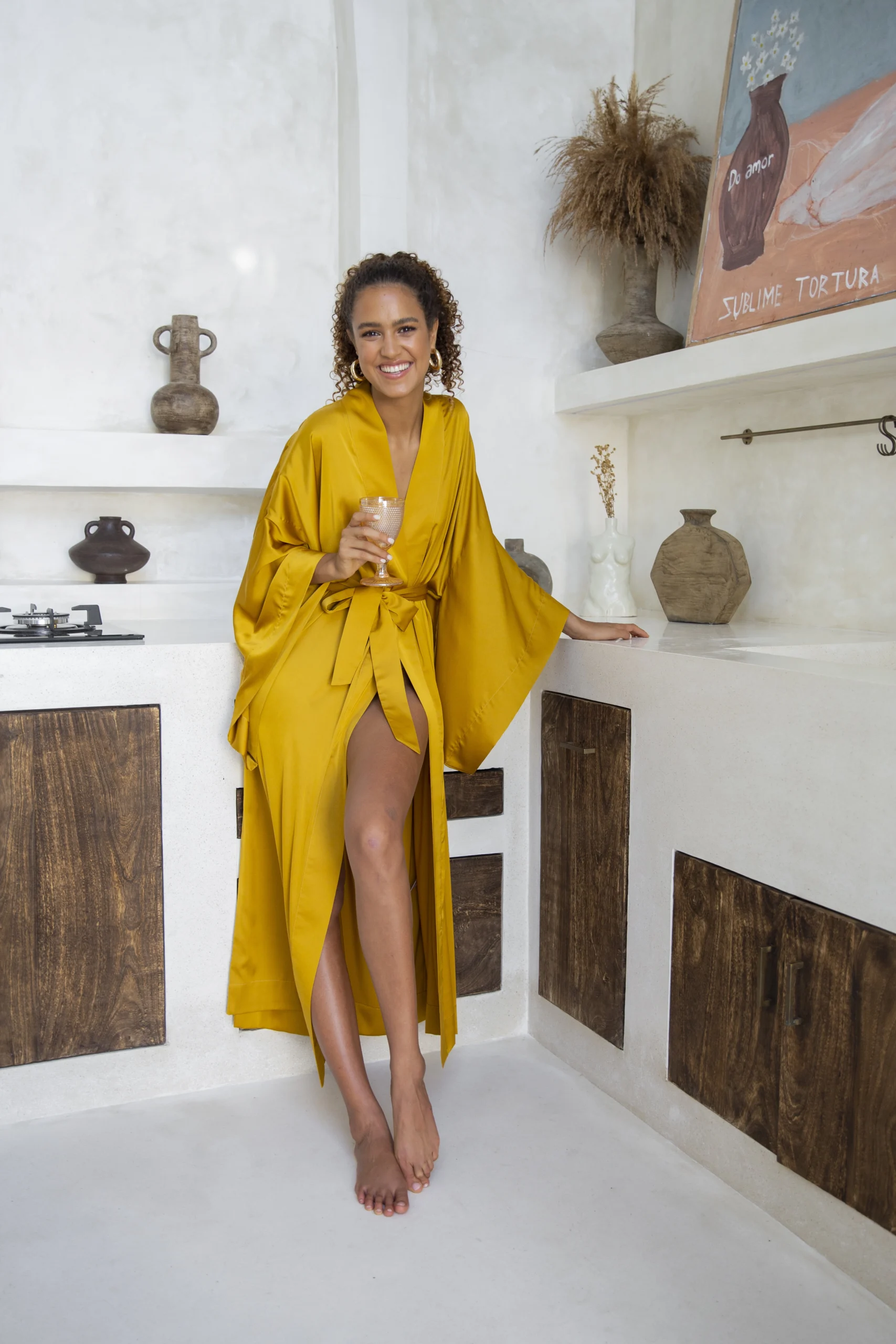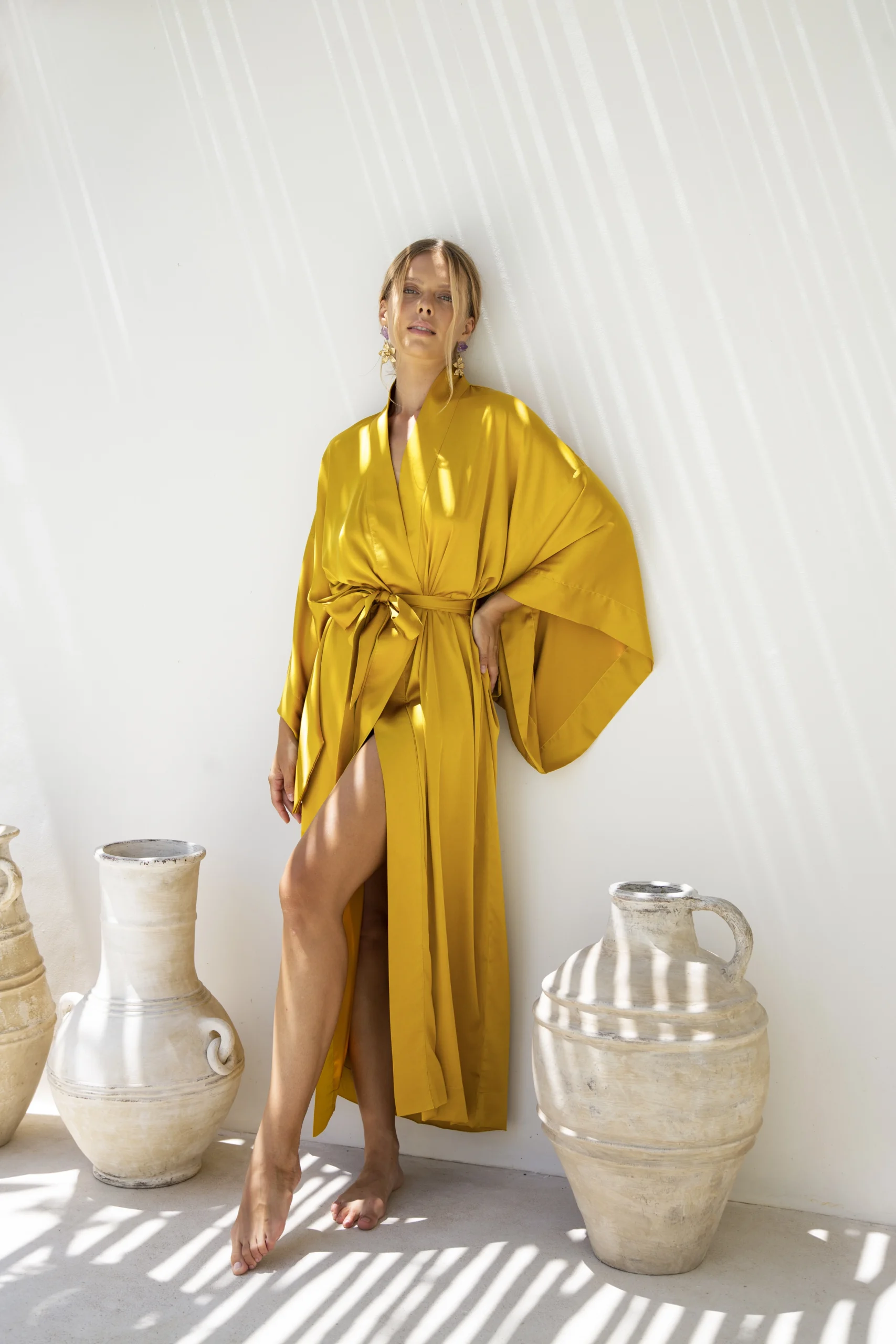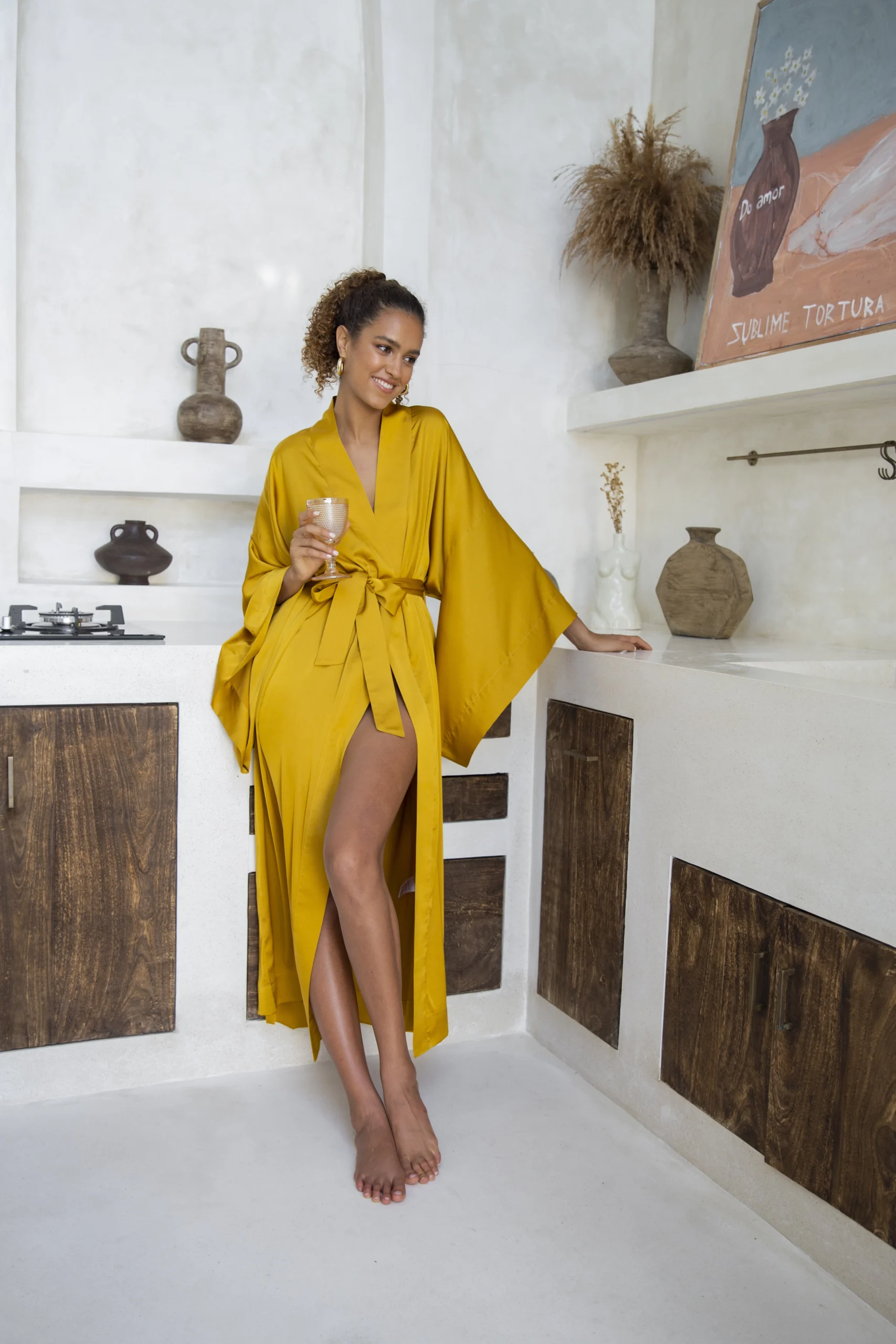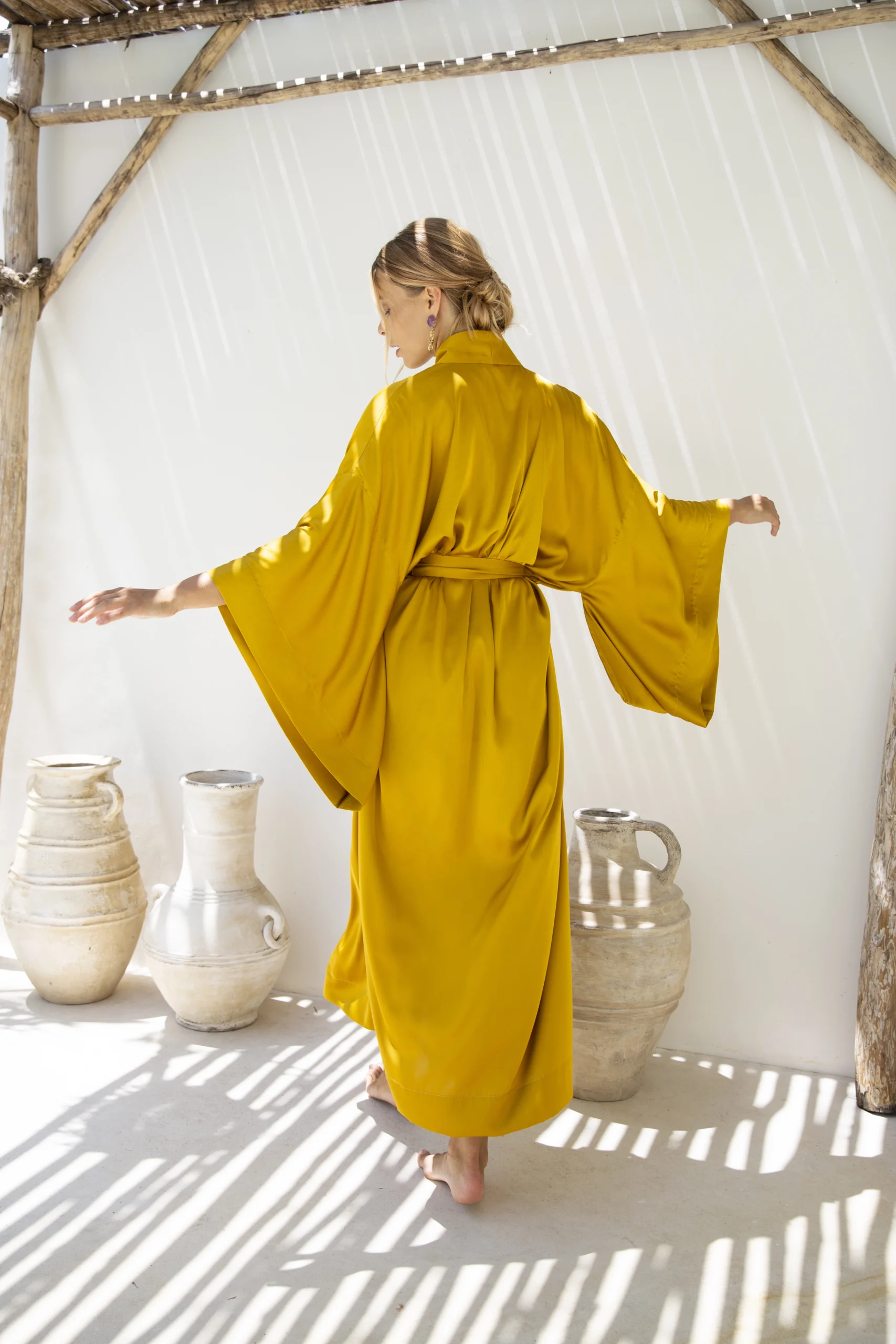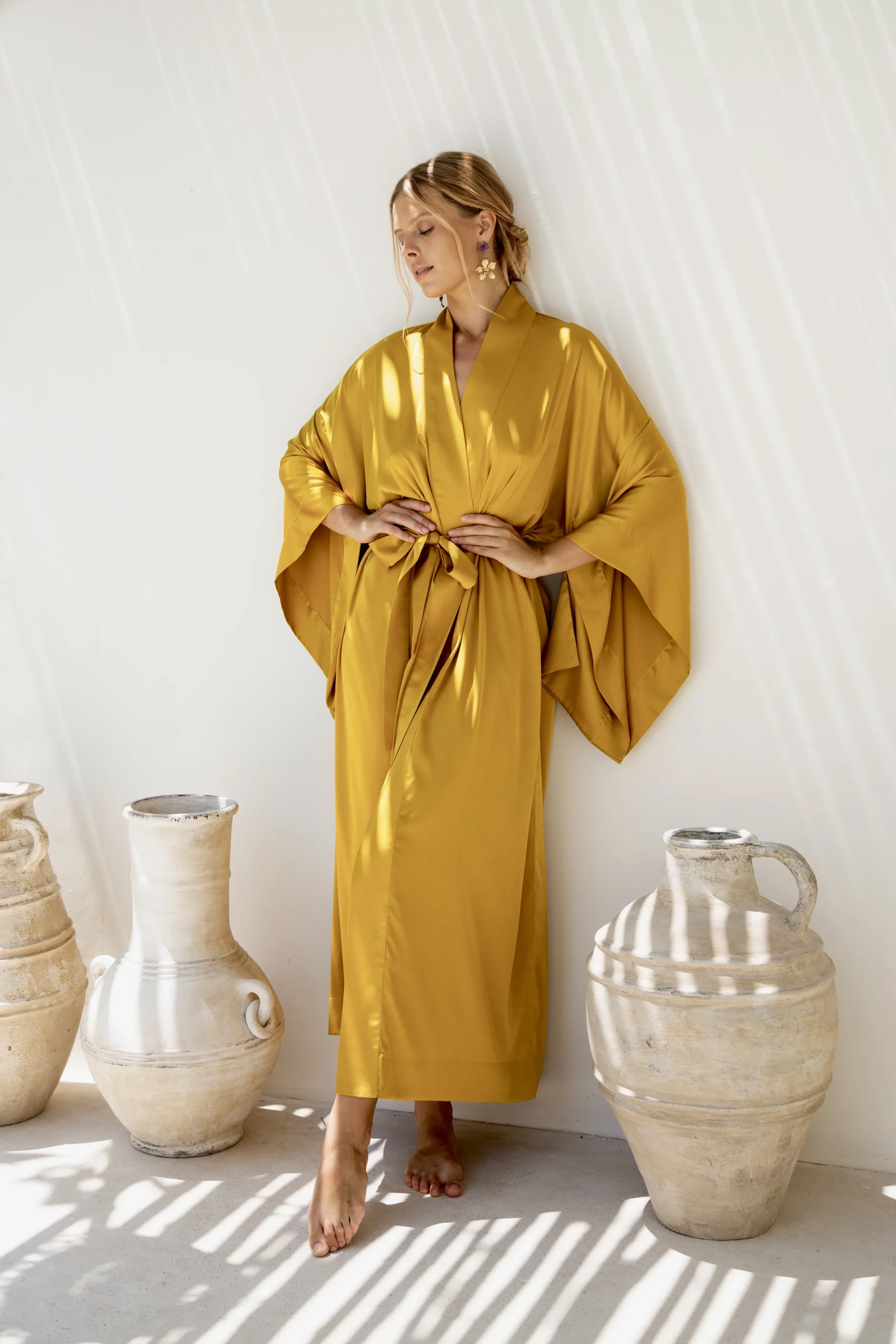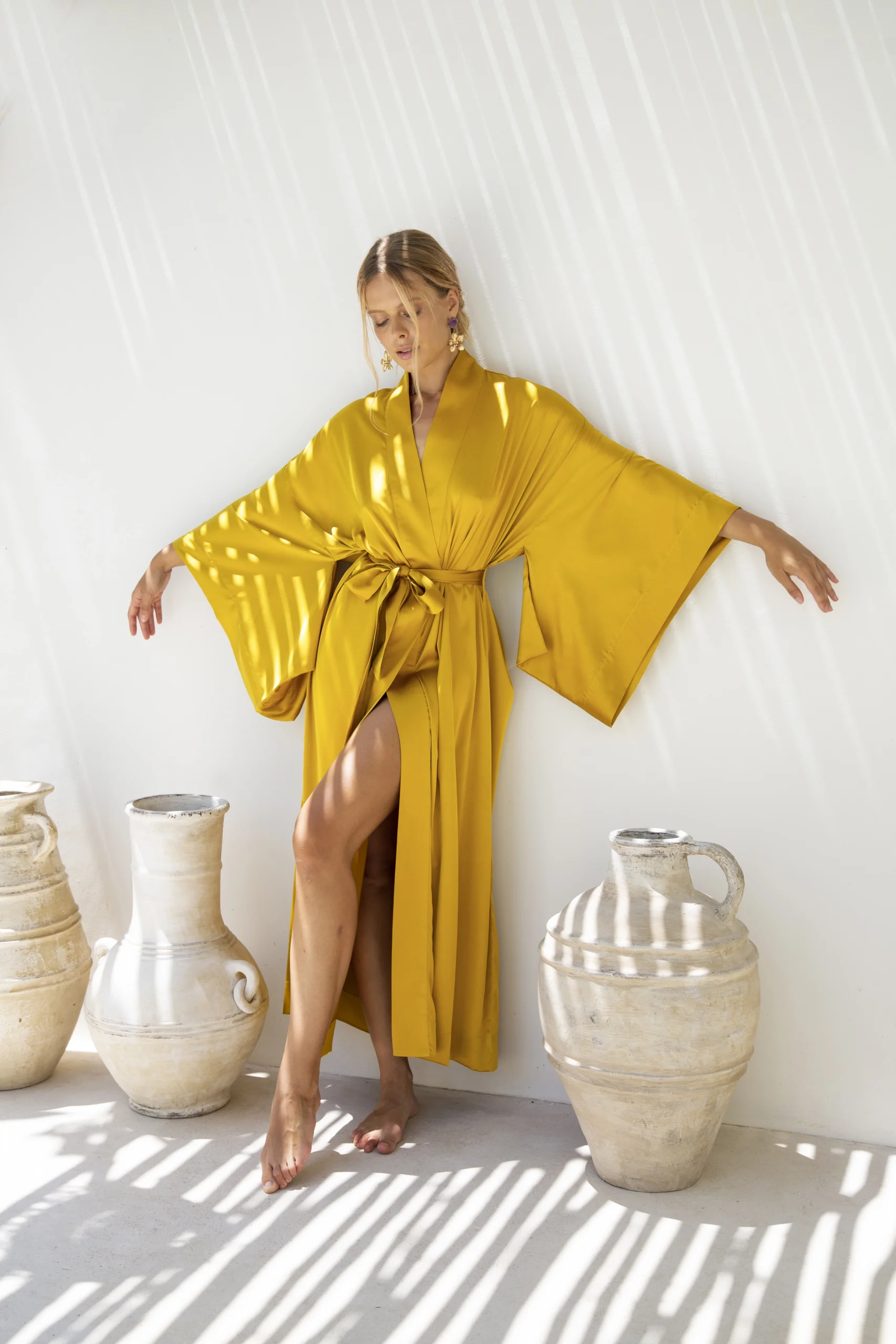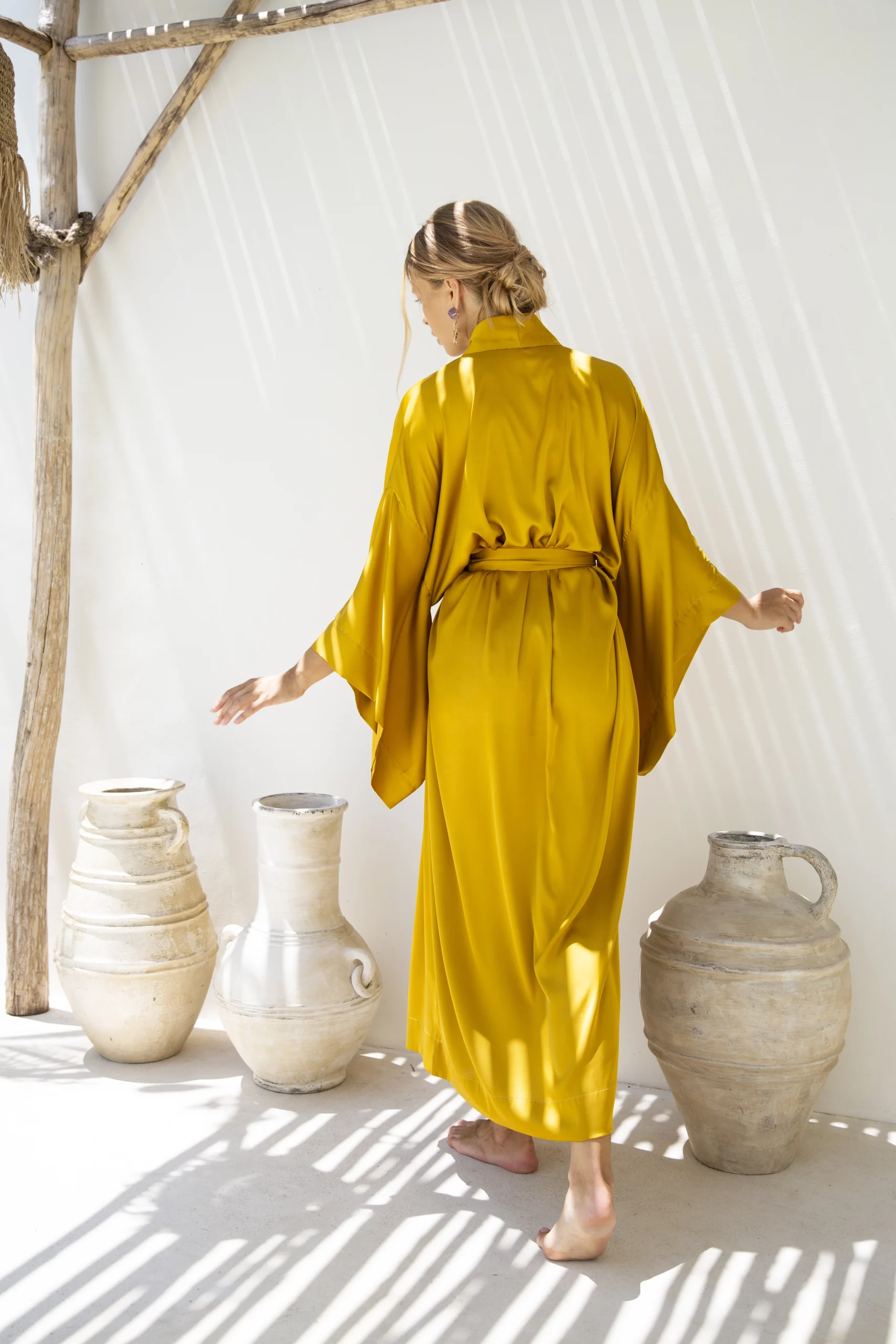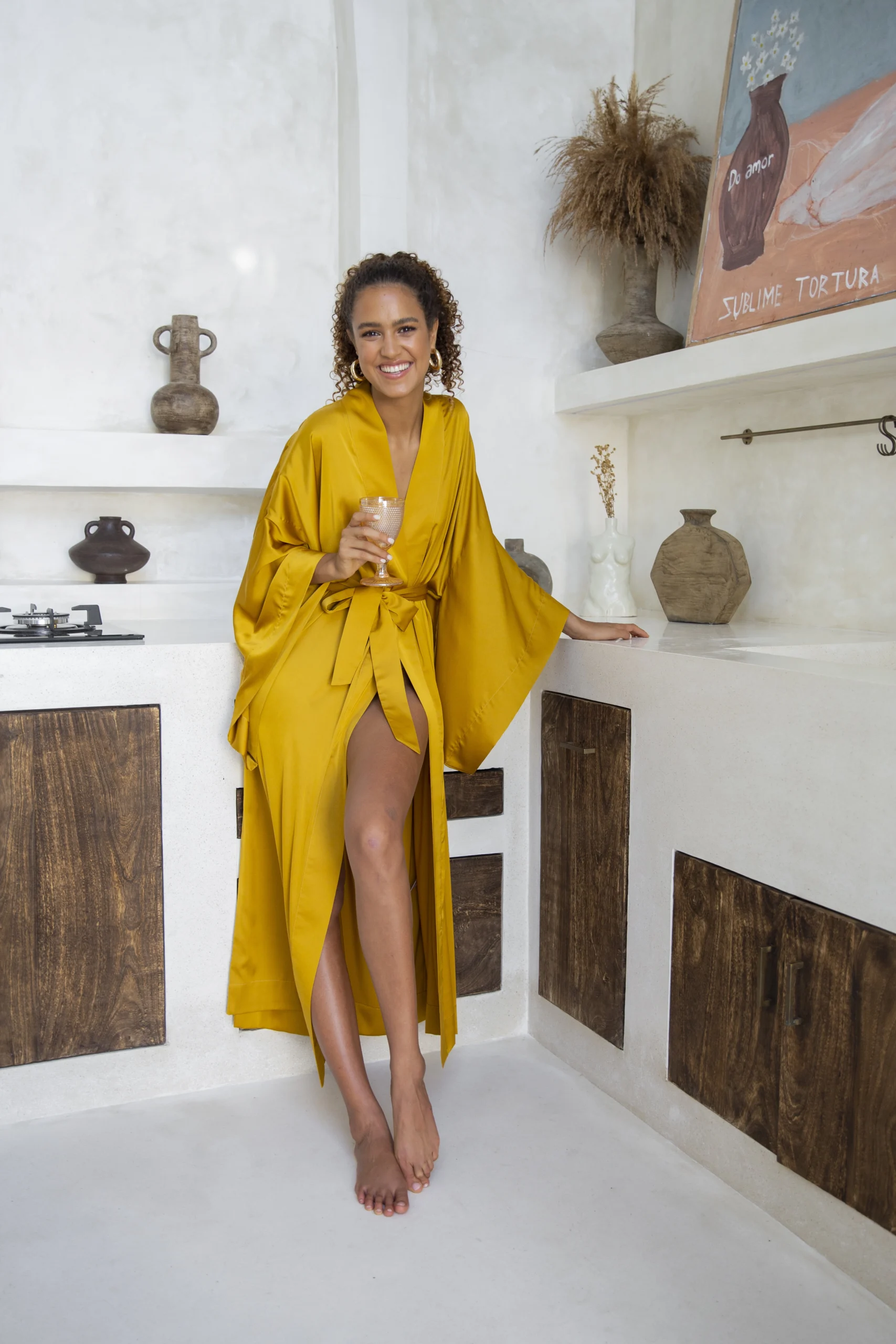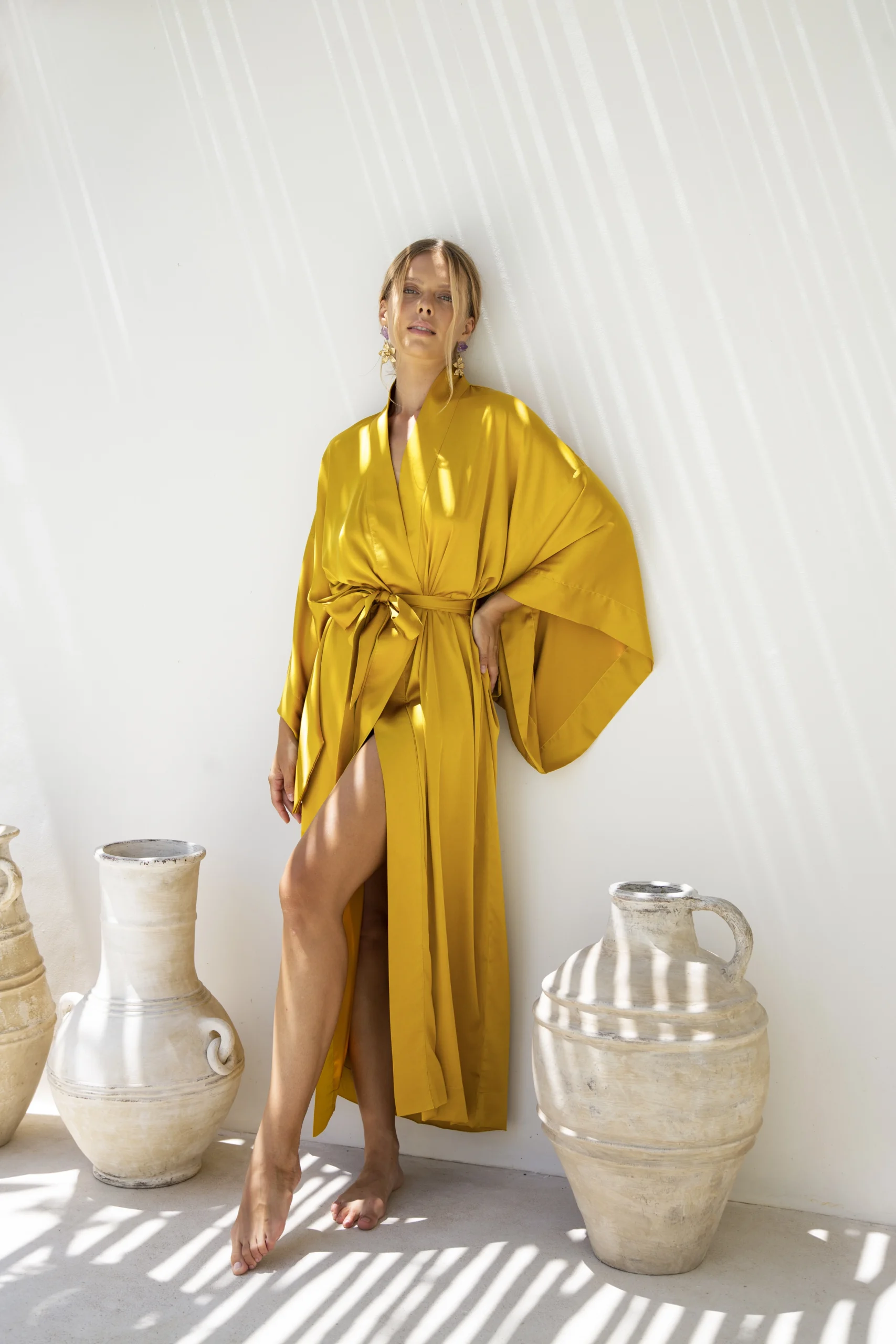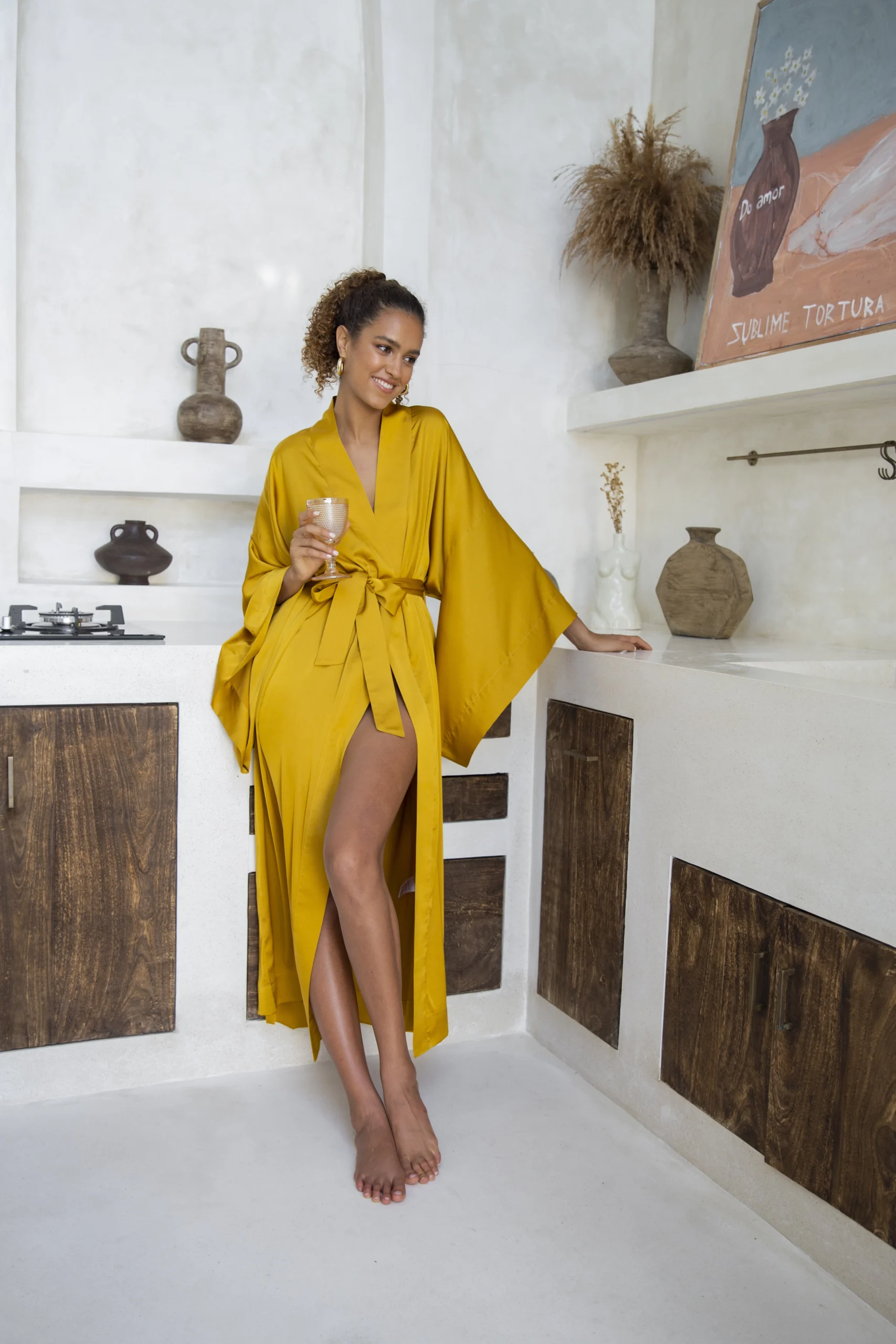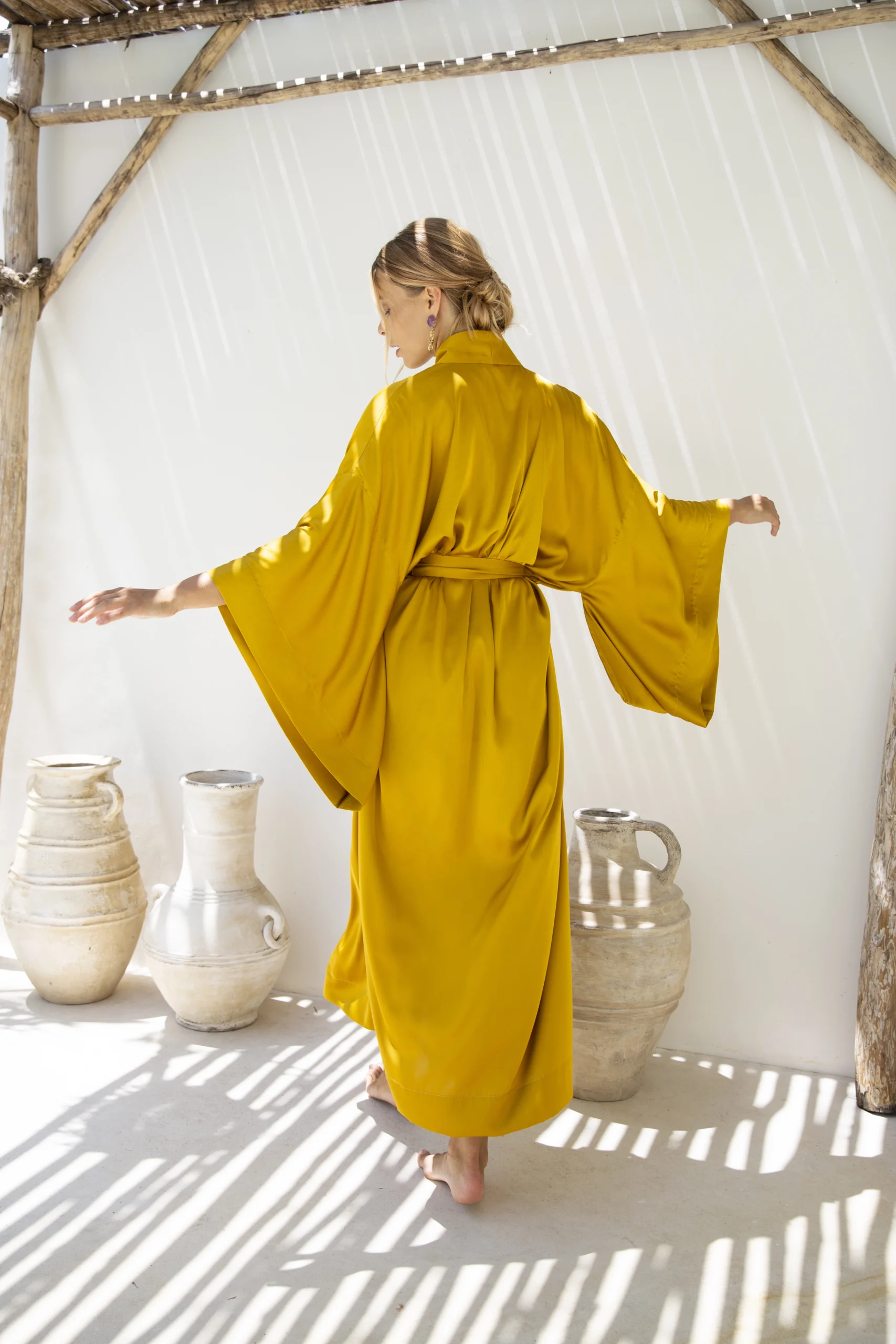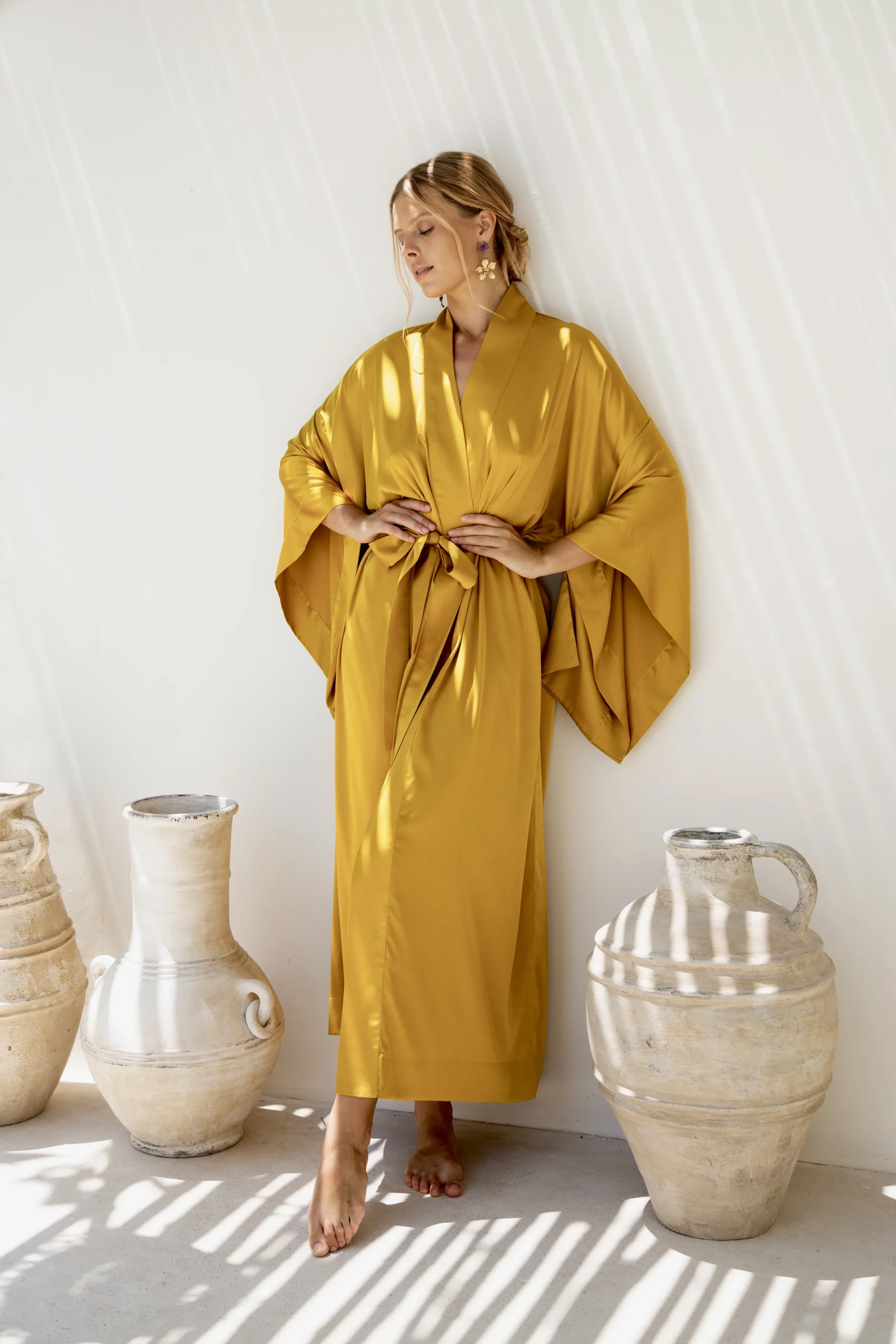 Gold Long Satin Kimono Robe
119.00 €
Immerse yourself in exquisite refinement with our gold long satin kimono robe – AYA. Crafted to perfection, this robe exudes pure sophistication, elevating your daily routine. Its luxurious Italian silky touch satin envelops you in comfort and style, making it a timeless addition to your wardrobe. Whether it's a special occasion or a moment of self-care, this gold kimono robe is the epitome of luxury. Elevate your attire and embrace the allure of luxurious satin with every wear.
HANDCRAFTED in EU
Composition

Luxurious & soft Italian velvet effect satin polyester

Fit

– Those with a petite frame may wish to take the next size down
– Designed for a draped silhouette, cut to be worn loose
– Comes with an inner and outer belt and loops
– Wide kimono sleeves
– Light-weight, incredibly soft Italian Velvet Effect Satin Polyester
– Handmade in our studio by the lovely team
– The model is 175cm/ 5'9" and is wearing a size S/M

Care

Treat this garment with kindness. It's yours to love and to live in. Wear it to shreds or pass it on to a friend.

Included with your Kimono is a repurposed satin drawstring bag, which can be used to transport and protect your dress when not in use.

Cold hand wash separately, inside out with mild soap. Cold rinse. Do not tumble dry/bleach/soak or wring. Cool iron reverse side.

Shipping & returns

Our delivery options & prices may vary. View what's currently available at checkout.

FREE EXPEDITED SHIPPING: on all USA / UK / EU orders above 200€

FREE RETURNS: on all USA & LT orders
Full-priced items can be returned for a refund

VAT, tax & duty

If you order from a country outside of the EU all prices on the website are shown without tax and VAT and you may have to pay taxes and duty charges (depending on the country).

UNITED STATES
– If you spend up to 800 USD on an order, you won't have to pay any duty.
– The Value Added Tax (VAT) rate is 0%. Therefore, you won't have to pay any VAT, regardless of the order amount.
– However, VAT is due on any order above 800 USD, meaning that if your order exceeds 800 USD, you will need to declare it and potentially be subject to other forms of taxation or fees, even though the VAT rate is 0%.

UNITED ARAB EMIRATES – you can spend up to 300 AED and not incur any duty on your order. VAT is 5% and is due on any order above 0 AED.

UNITED KINGDOM – you can spend up to 135 GBP and not incur any duty on your order. VAT is 20% and due on any order above 0 GBP.