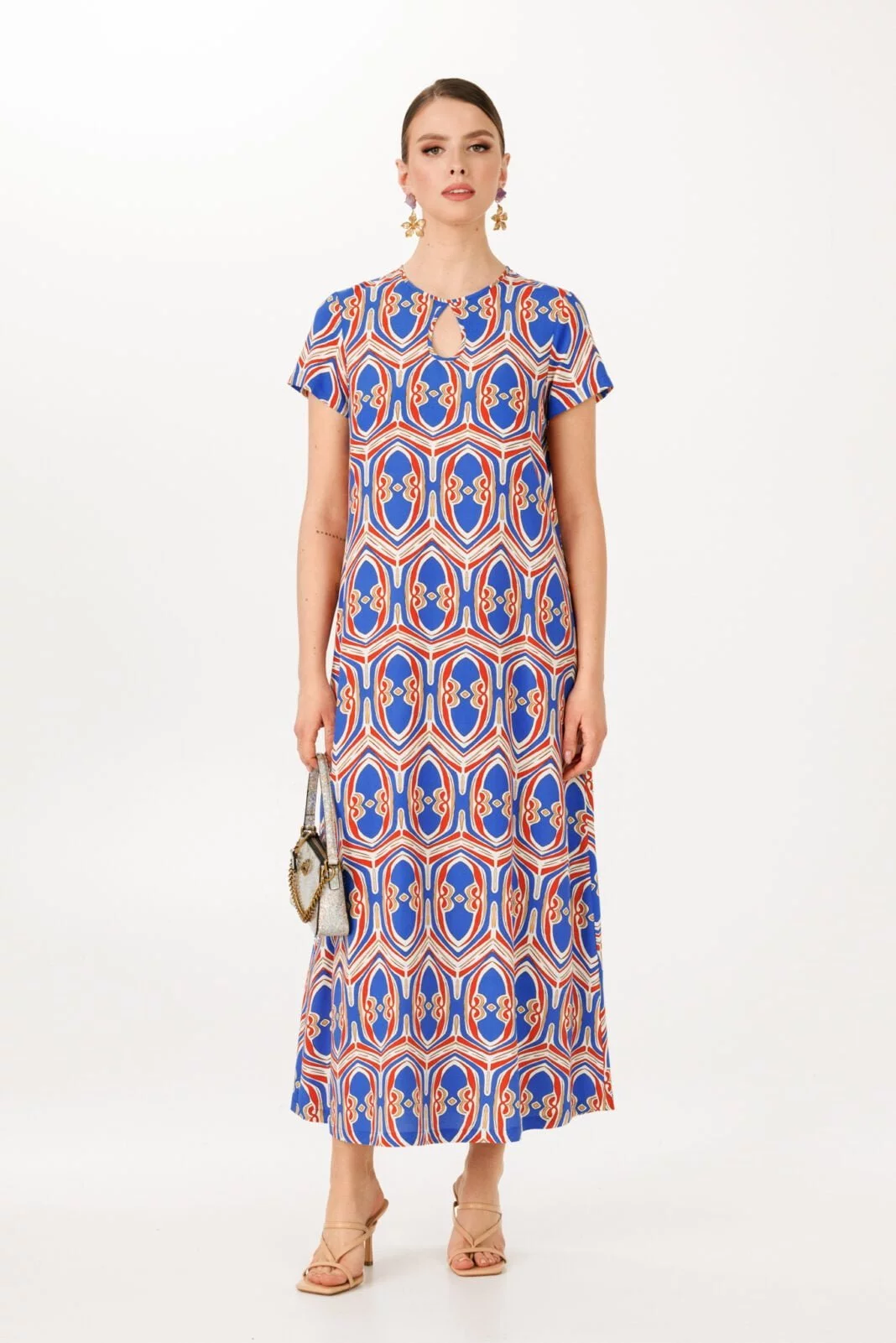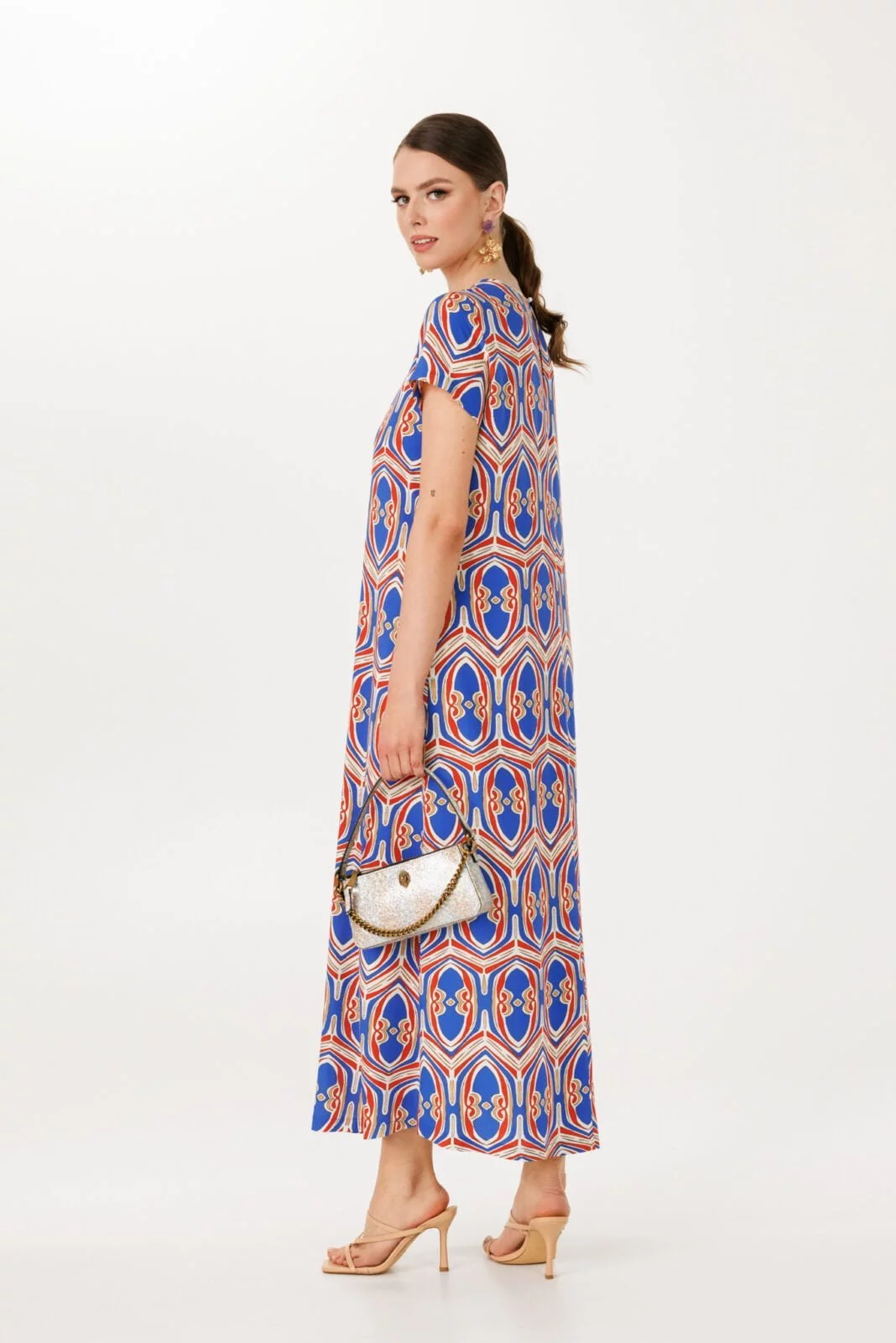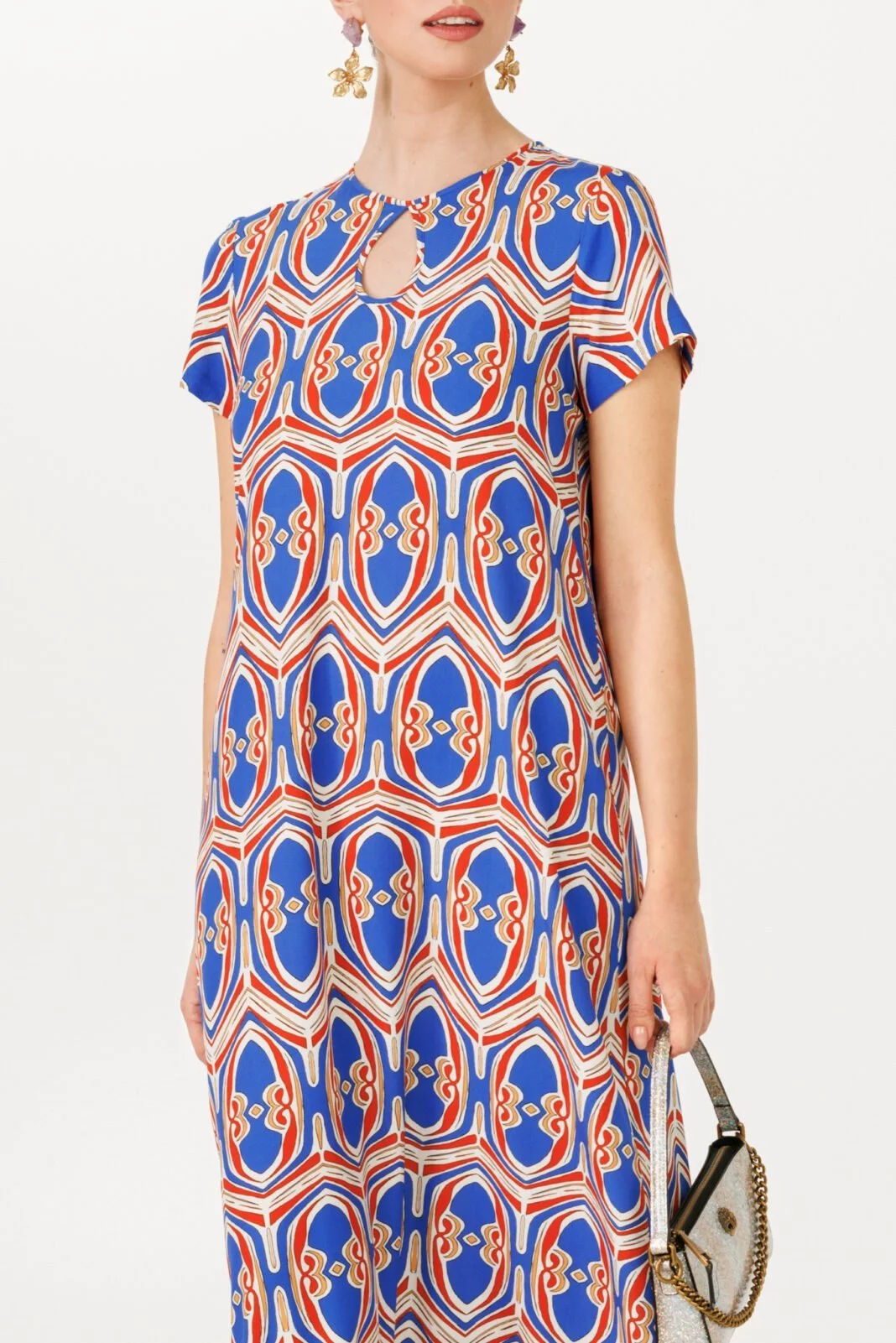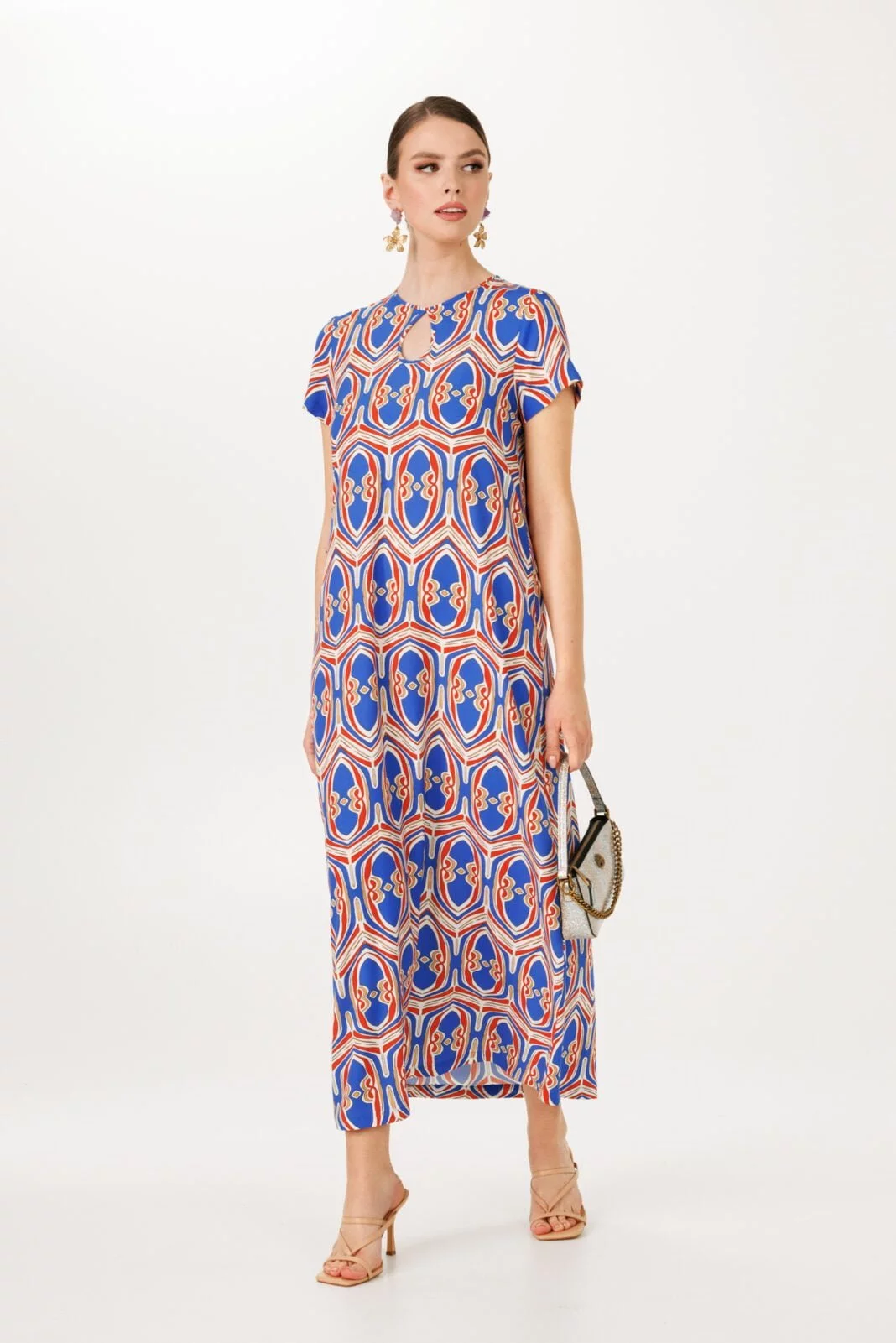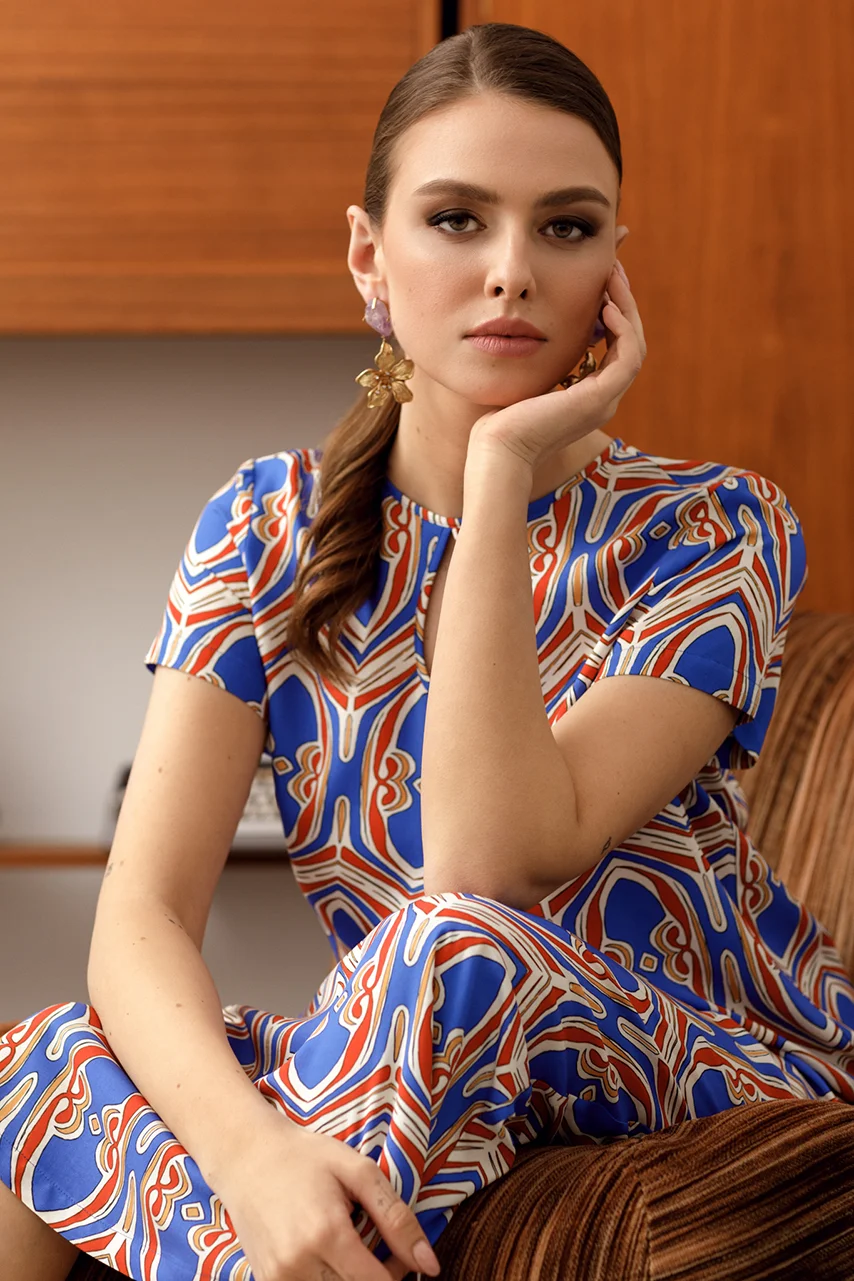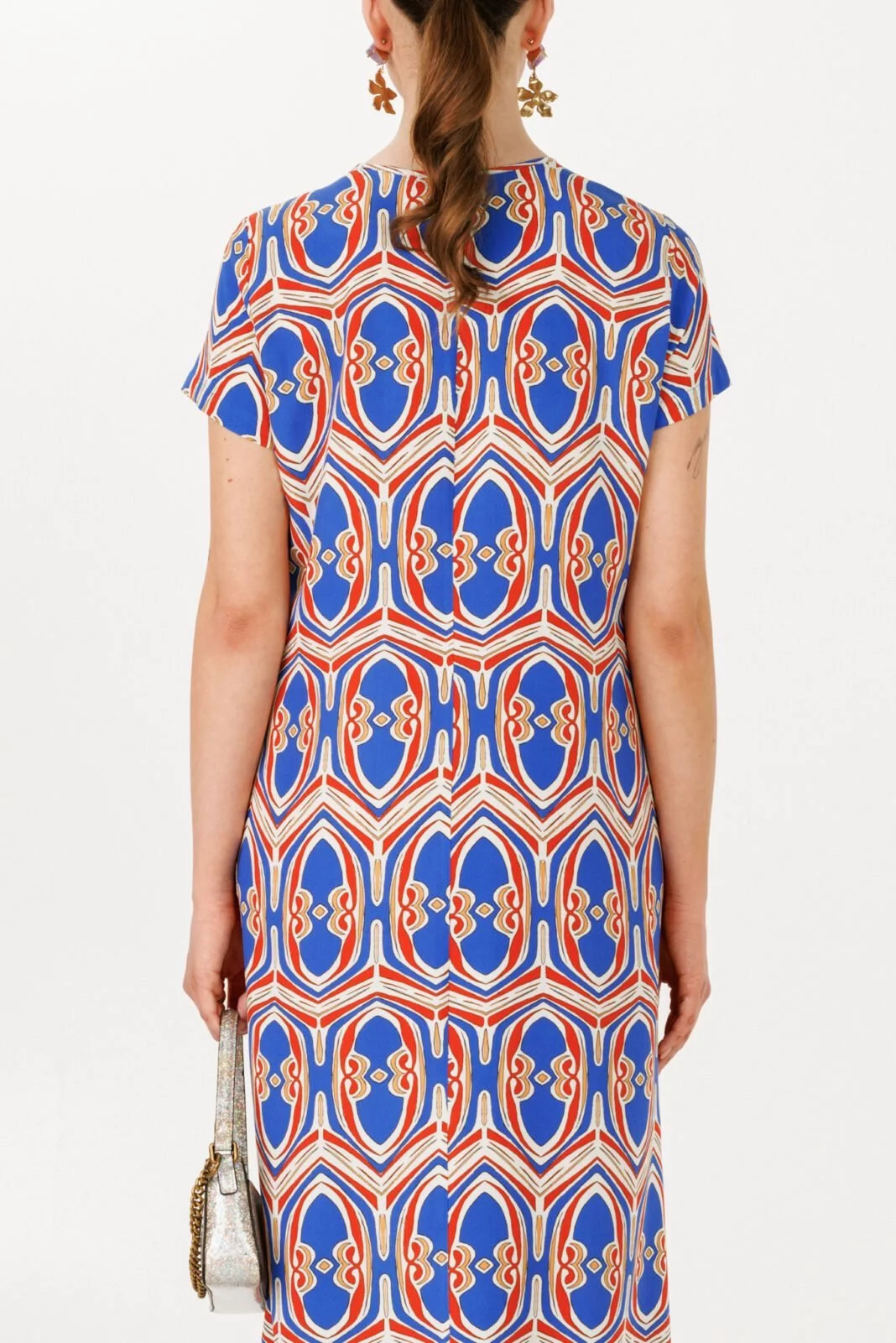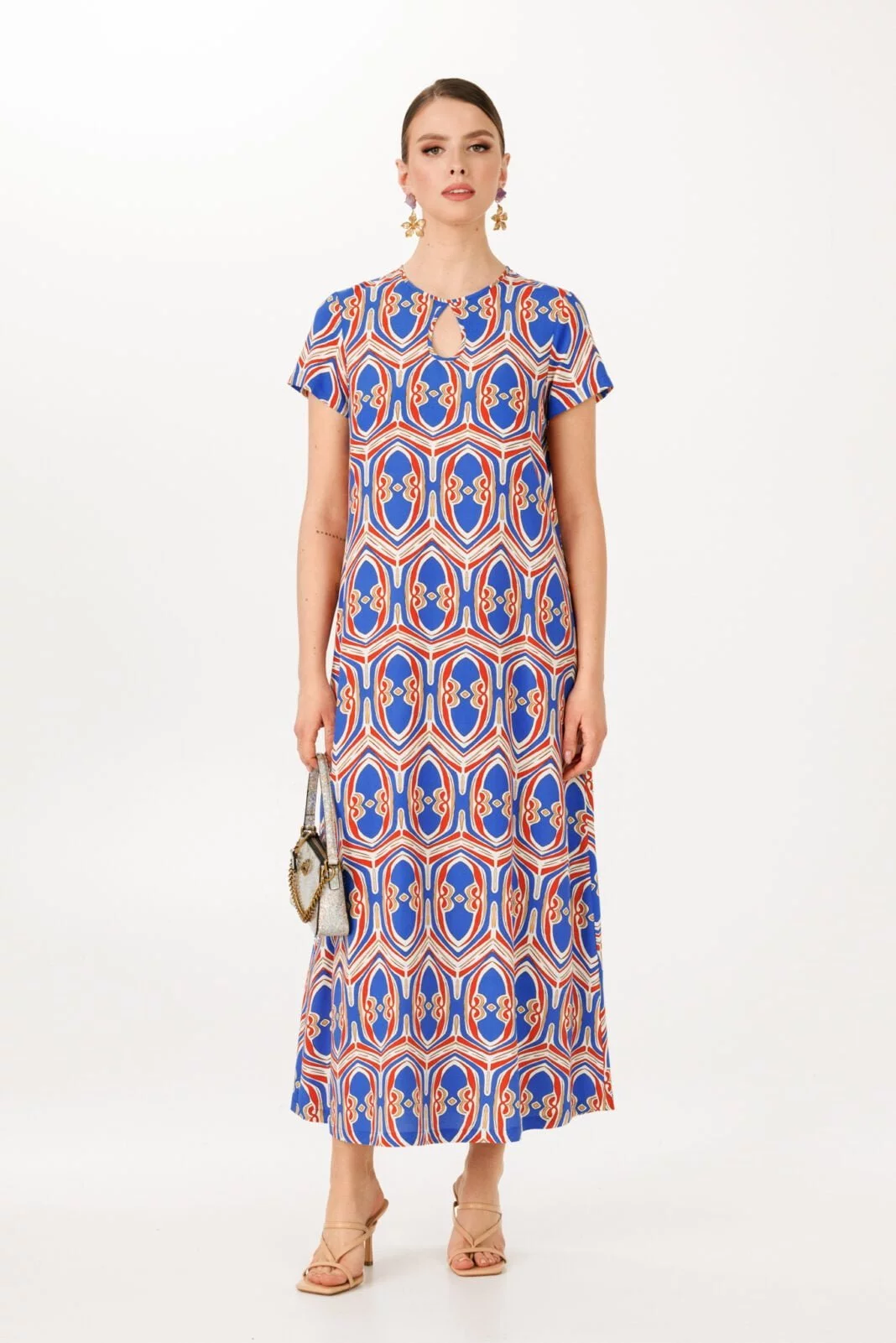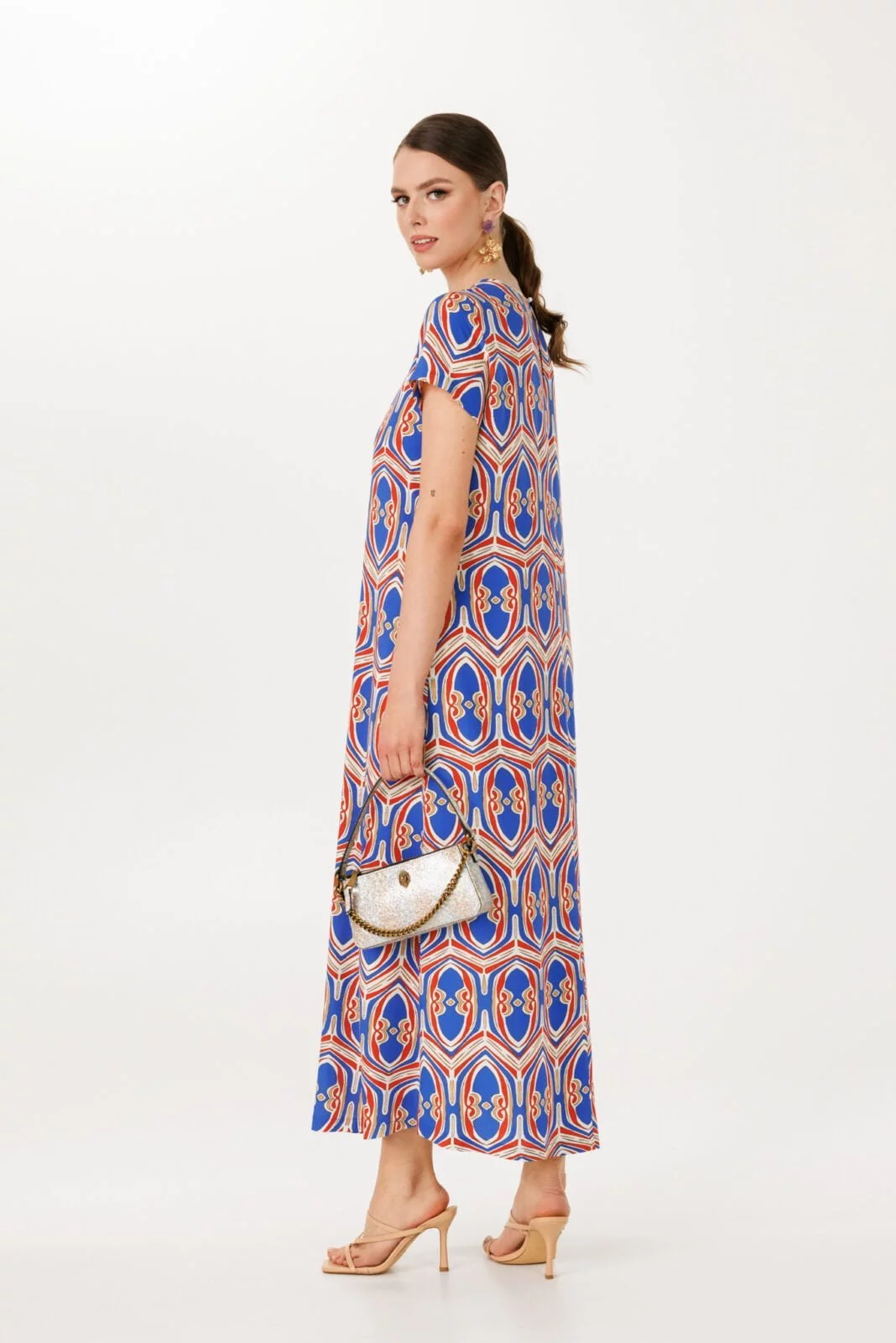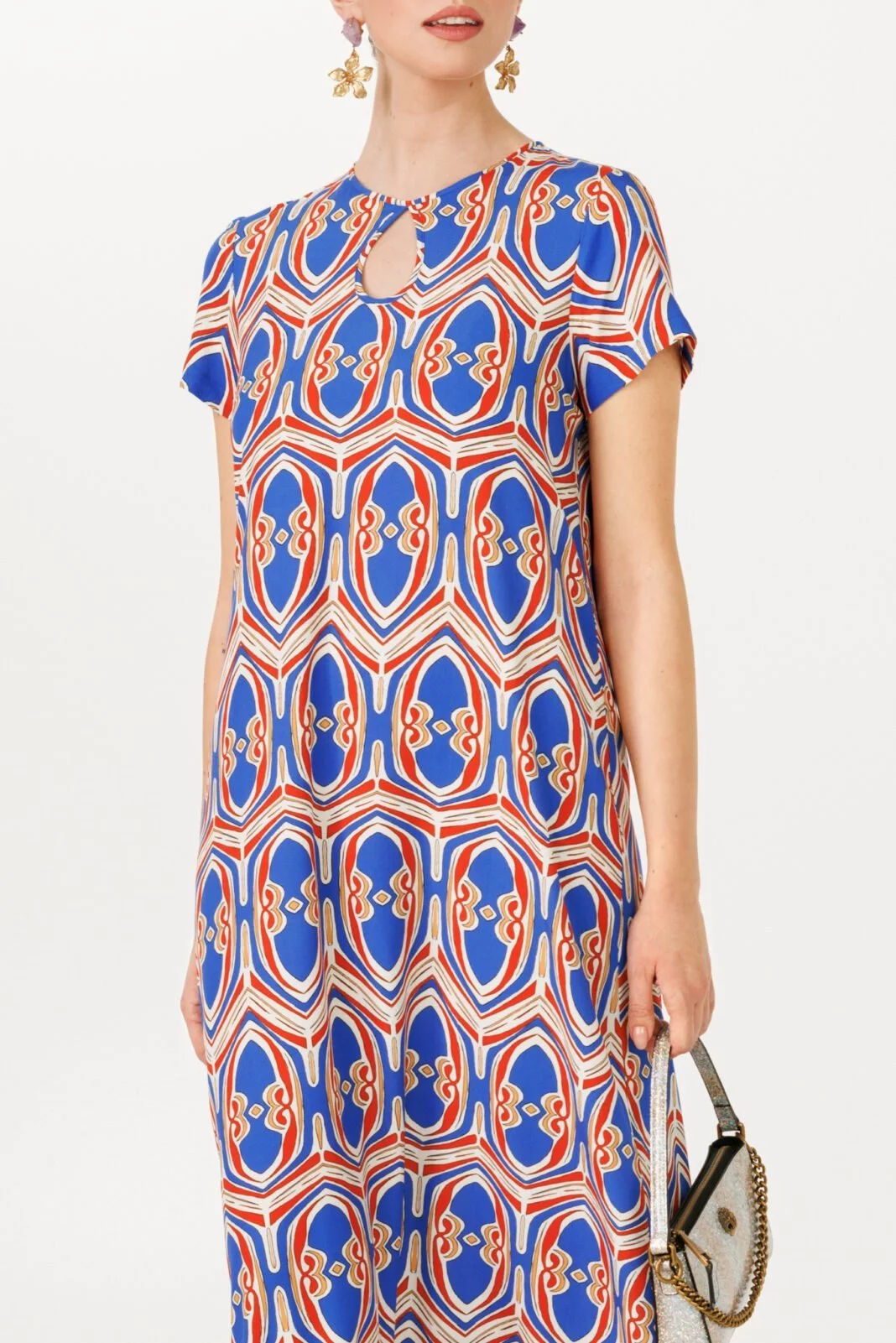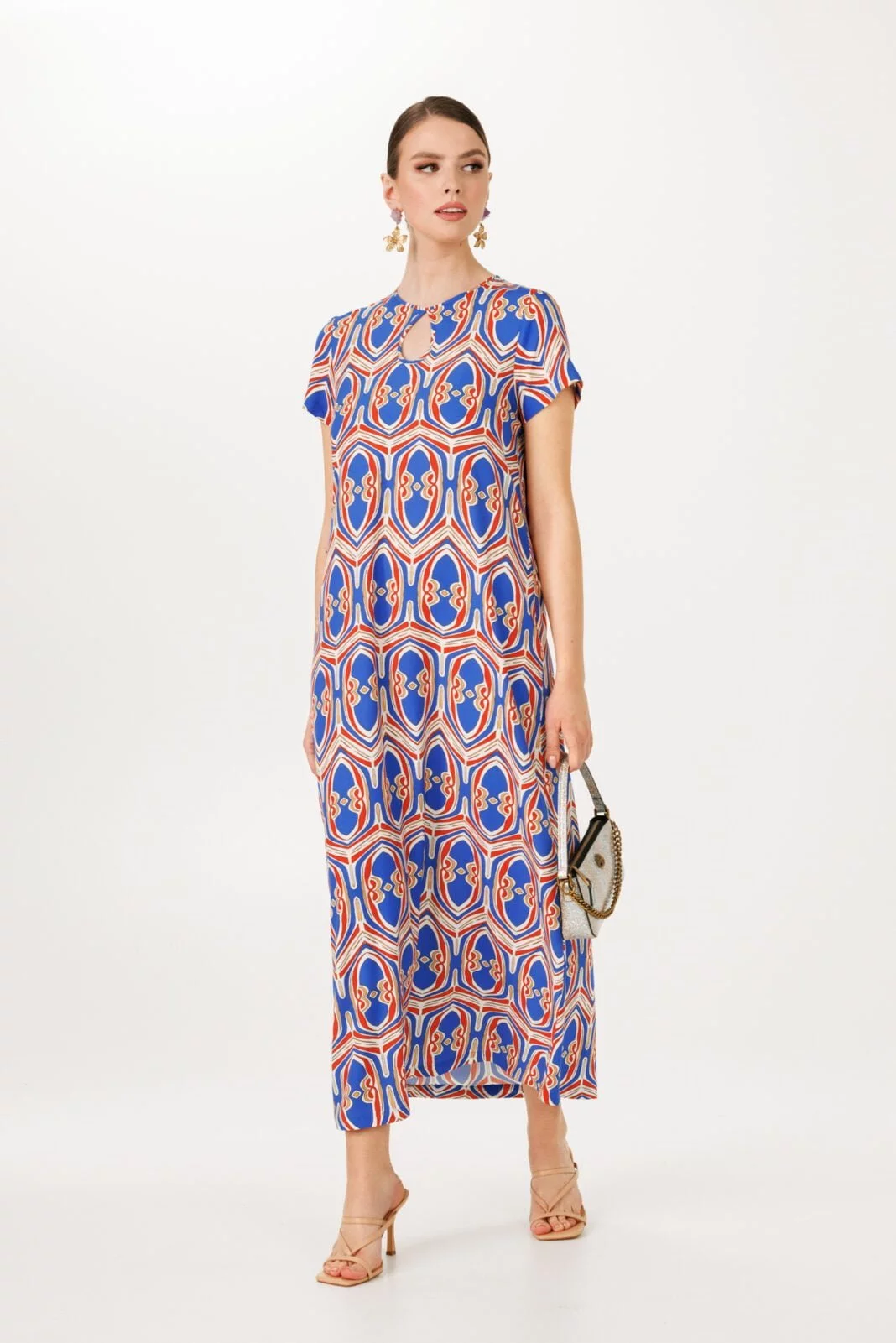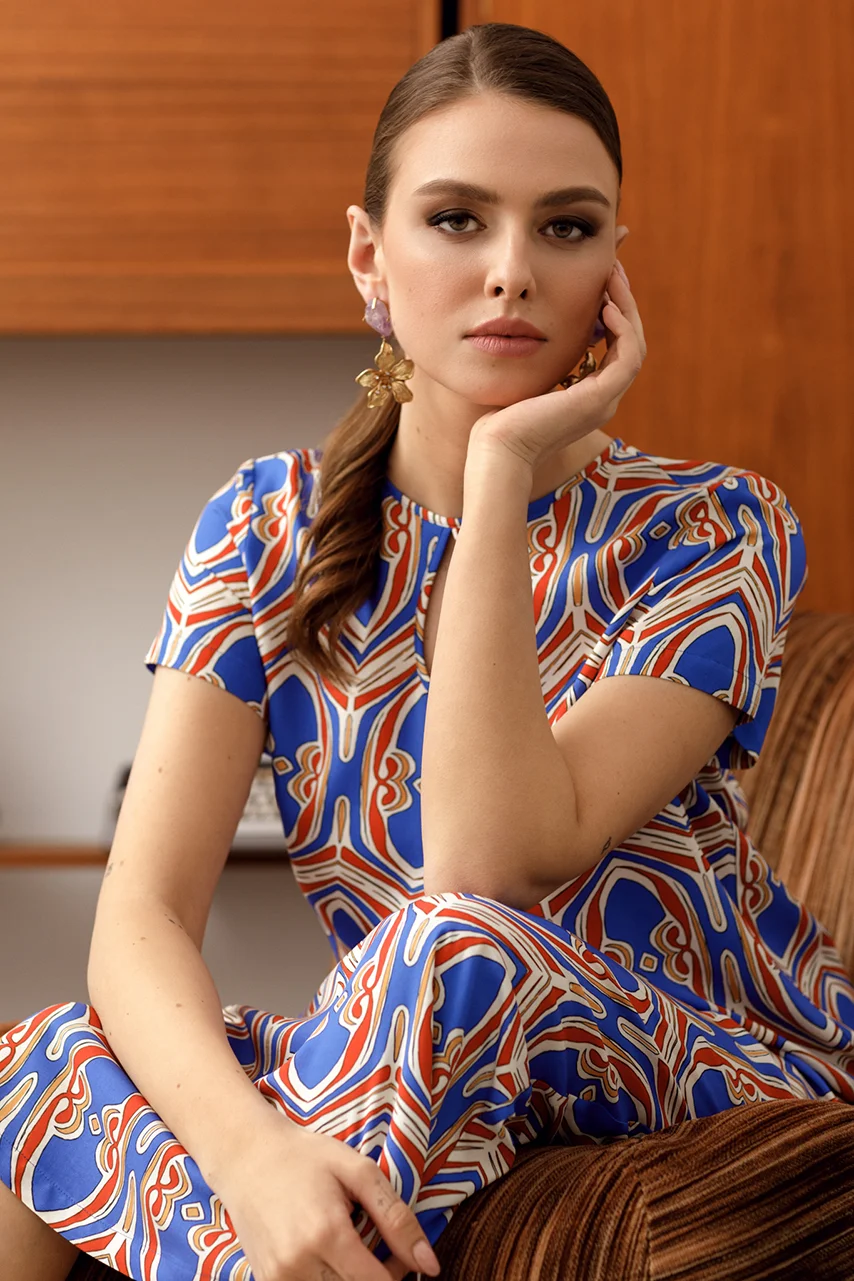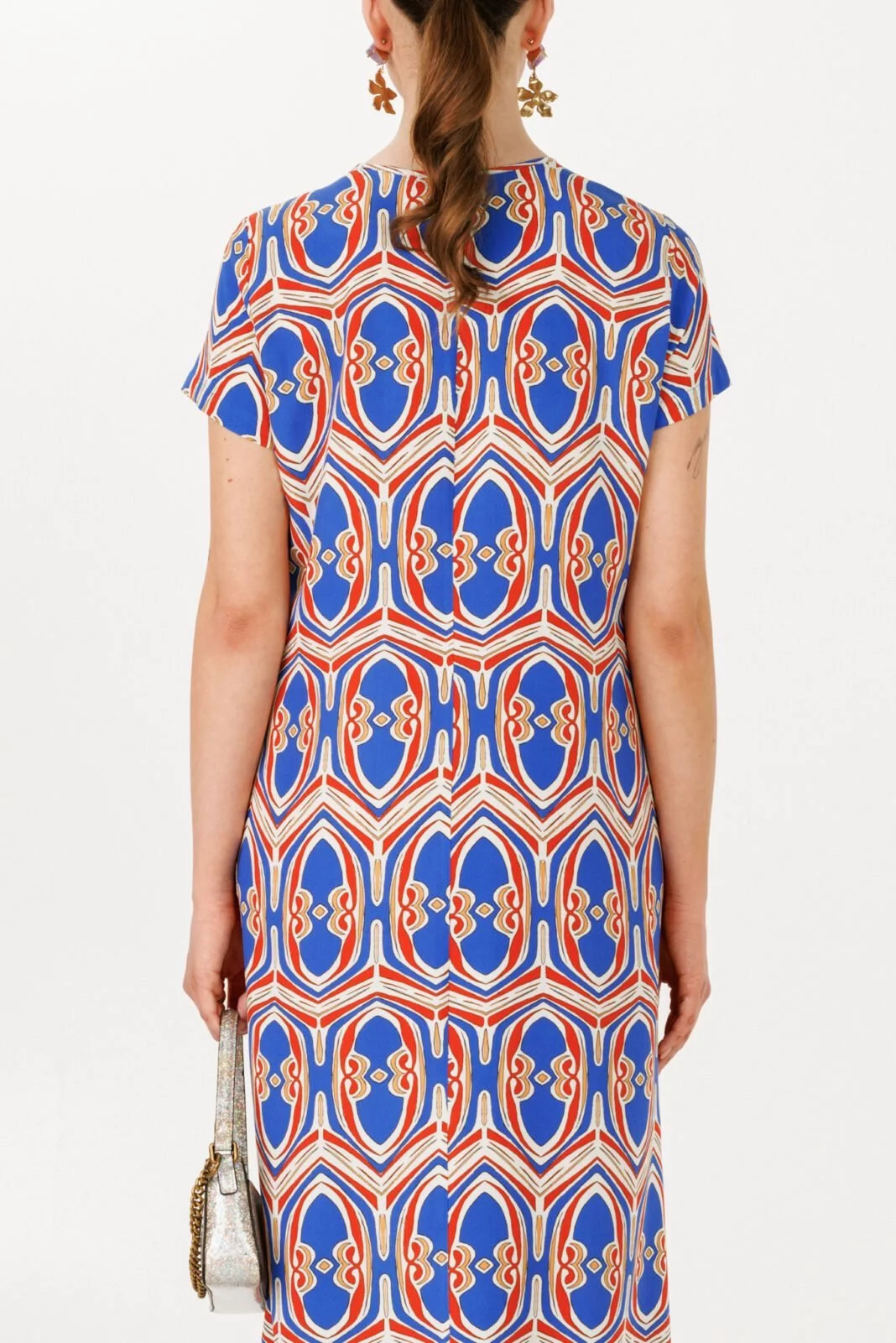 Moroccan Print Viscose Kaftan Dress
239.00 €
Step into a world of distinctive design with SORAYA. This lively print ensures you wear a piece of art, unparalleled in its charm. Boasting a relaxed T-shirt silhouette and an elongated hemline, this dress is crafted from light as air Italian viscose material, promising unparalleled comfort. Look effortlessly stylish, whether you're pairing it with casual flats for a laid-back vibe or elevating it with heeled sandals for an enticing evening look.
Lovingly handcrafted in our atelier
Every single piece is cut one by one by hand respecting the fabric
Handcrafted in Italian viscose by a seamstress with 33 years of experience working for brands such as Loewe, Hugo Boss, Calvin Klein, Alexander McQueen, Marimekko, etc.
Composition

100% viscose (Italy)

Care

Treat this garment with kindness. It's yours to love and to live in. Wear it to shreds or pass it on to a friend.

Included with your dress is a repurposed satin drawstring bag, which can be used to transport and protect your dress when not in use.

This type of viscose you can hand-wash. Cold hand wash separately, inside out with mild soap. Cold rinse. Do not tumble dry/bleach/soak or wring. Dry flat in the shade. Cool iron reverse side.

Fit

– Unlined viscose (Italy)
– Slim in the shoulders, generous in the hips
– Classic T-shirt silhouette
– A keyhole cutout
– Faux pearl button
– Falls into an A-line
– Ankle length
– Handmade in our studio by the lovely team
– The model is 175cm/ 5'9" and is wearing a size S

VAT, tax & duty

If you order from a country outside of the EU all prices on the website are shown without tax and VAT and you may have to pay taxes and duty charges (depending on the country).

UNITED STATES
– If you spend up to 800 USD on an order, you won't have to pay any duty.
– The Value Added Tax (VAT) rate is 0%. Therefore, you won't have to pay any VAT, regardless of the order amount.
– However, VAT is due on any order above 800 USD, meaning that if your order exceeds 800 USD, you will need to declare it and potentially be subject to other forms of taxation or fees, even though the VAT rate is 0%.

UNITED ARAB EMIRATES – you can spend up to 300 AED and not incur any duty on your order. VAT is 5% and is due on any order above 0 AED.

UNITED KINGDOM – you can spend up to 135 GBP and not incur any duty on your order. VAT is 20% and due on any order above 0 GBP.

Shipping & returns

Our delivery options & prices may vary. View what's currently available at checkout.

FREE EXPEDITED SHIPPING: on all USA / UK / EU orders above 200€

FREE RETURNS: on all USA & LT orders
Full-priced items can be returned for a refund

Need help?

Please contact us hello@houseofazoiia.com or WhatsApp +37061844561 if you need any advice regarding the size or shipping. We are happy to assist you.