Sale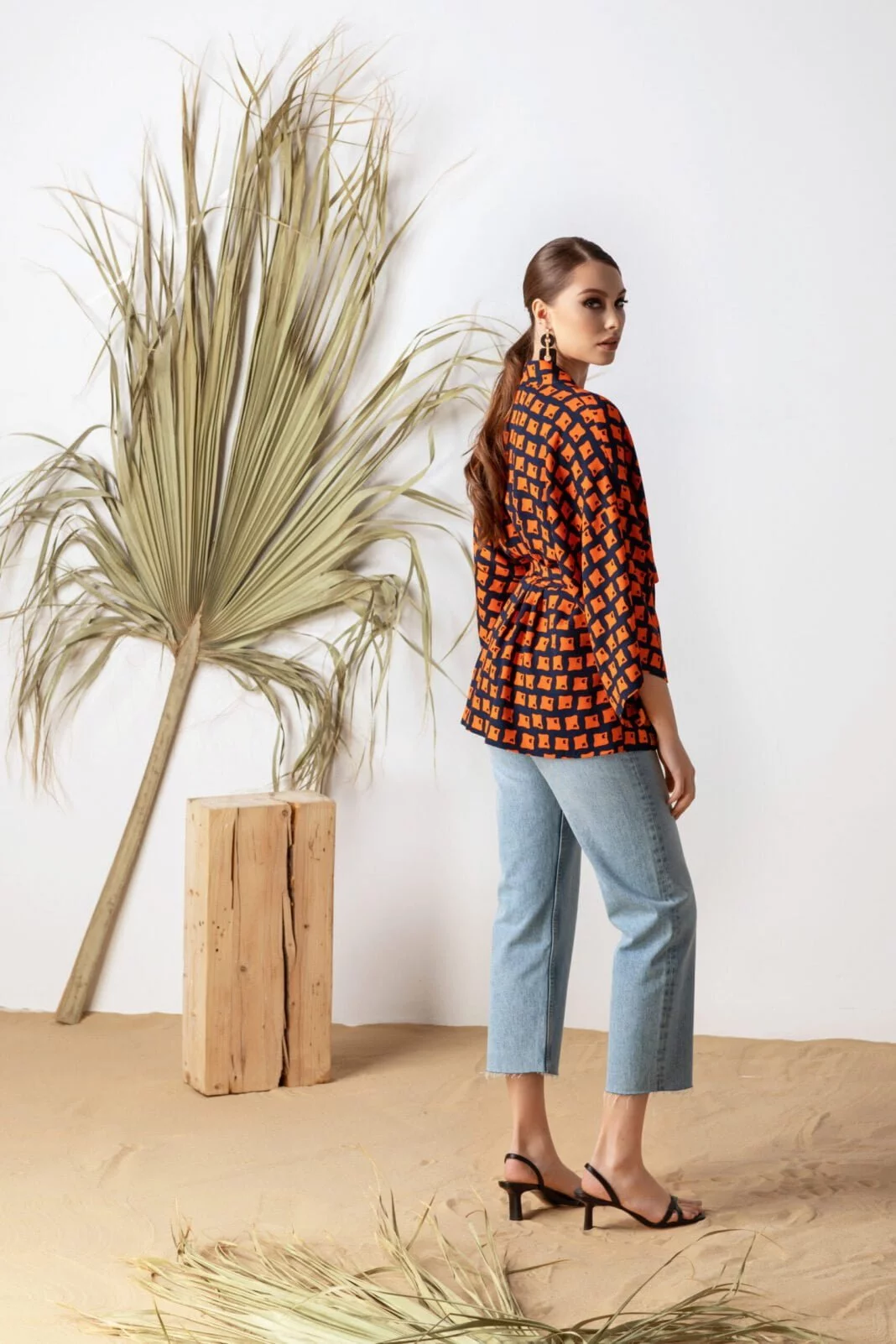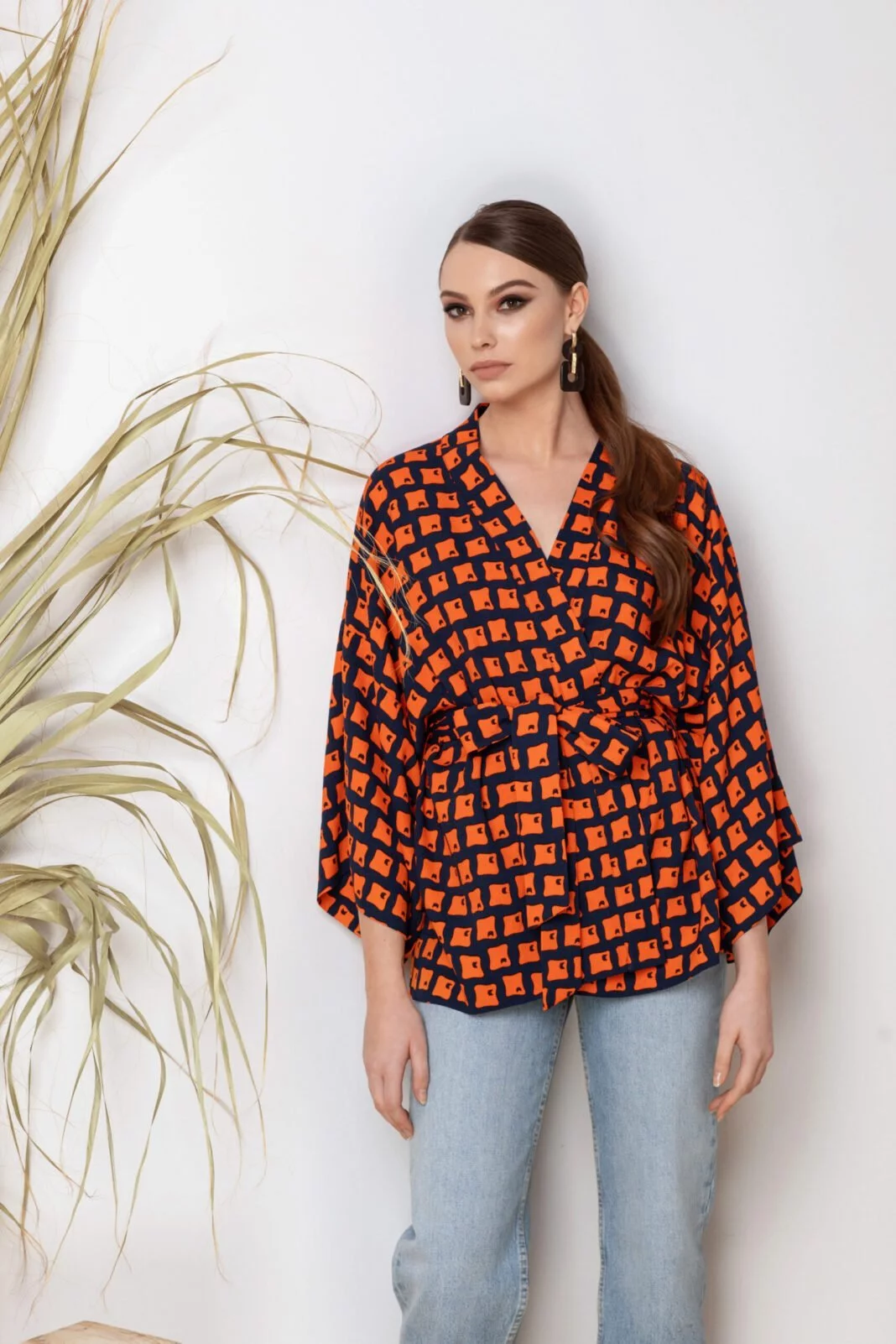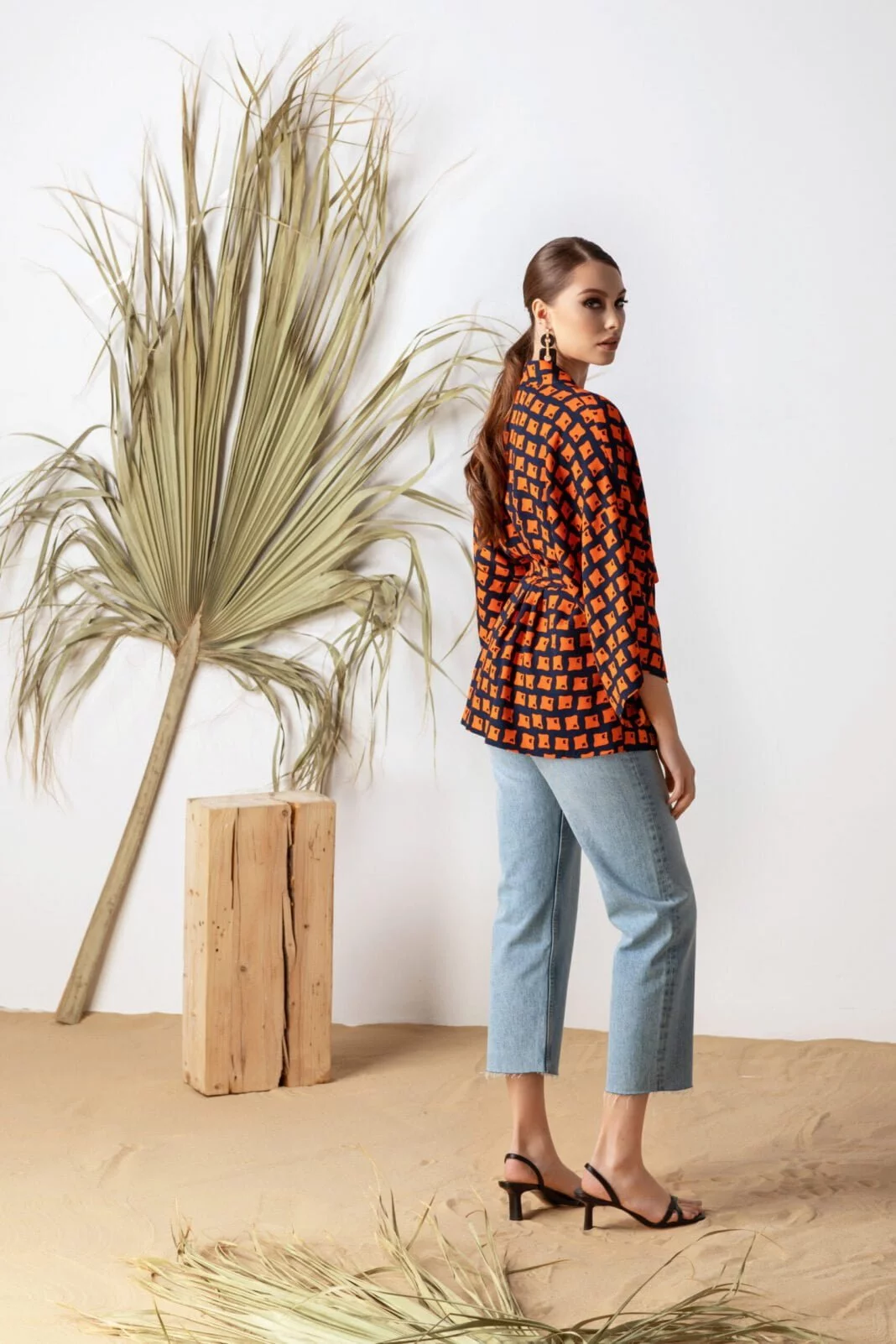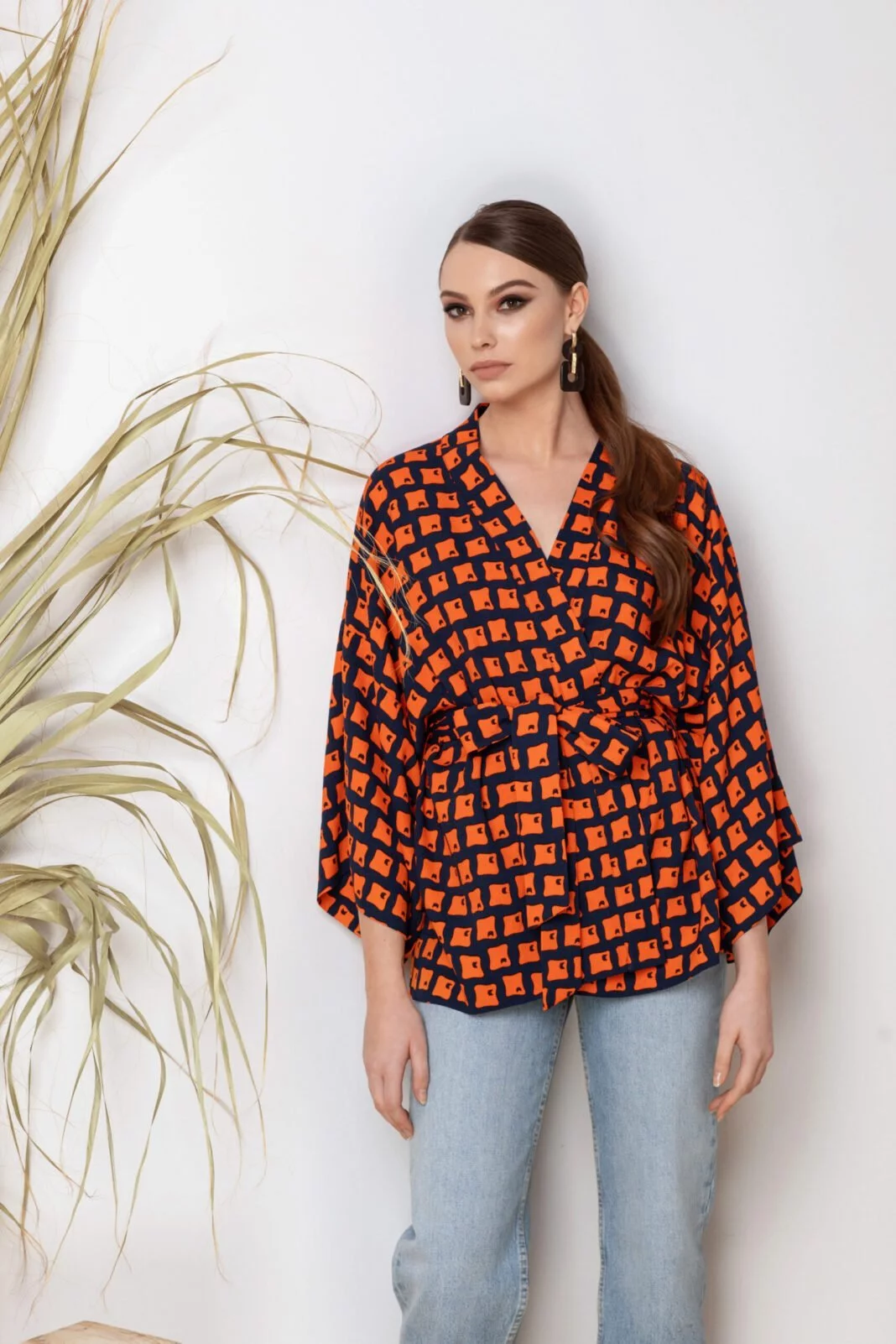 Orange & Black Viscose Kimono Top
Our geometric print kimono top showcases a mesmerizing pattern that exudes confidence and uniqueness. Crafted with meticulous attention to detail, the combination of orange and black creates a visually striking ensemble that's perfect for both casual outings and special occasions.
Versatile Styling: Pair this kimono top with jeans for a casual chic look or dress it up for a night out – the possibilities are endless.
Comfortable Fit: Embrace the relaxed fit and soft fabric that ensures all-day comfort without compromising style.
Handcrafted by a seamstress with 33 years of experience working for brands such as Loewe, Hugo Boss, Calvin Klein, Alexander McQueen etc.
Composition

100% crepe viscose (Italy)

Care

Treat this garment with kindness. It's yours to love and to live in. Wear it to shreds or pass it on to a friend.

Included with your Kimono is a repurposed satin drawstring bag, which can be used to transport and protect your dress when not in use.

Viscose is a highly absorbent fabric, relatively inelastic, and therefore very delicate, especially when wet. Viscose has a very high shrinkage factor. We recommend only DRY CLEANING this Kimono, using eco services where possible, when necessary.

Fit

– Those with a petite frame may wish to take the next size down
– Designed for a draped silhouette, cut to be worn loose
– Comes with a belt and loops
– Comes with an inner belt and loops
– Wide kimono sleeves
– Heavyweight, non-stretchy Italian overstock viscose
– Handmade in our studio by the lovely team
– The model is 175cm/ 5'9" and is wearing a size S/M

VAT, tax & duty

If you order from a country outside of the EU all prices on the website are shown without tax and VAT and you may have to pay taxes and duty charges (depending on the country).

UNITED STATES
– If you spend up to 800 USD on an order, you won't have to pay any duty.
– The Value Added Tax (VAT) rate is 0%. Therefore, you won't have to pay any VAT, regardless of the order amount.
– However, VAT is due on any order above 800 USD, meaning that if your order exceeds 800 USD, you will need to declare it and potentially be subject to other forms of taxation or fees, even though the VAT rate is 0%.

UNITED ARAB EMIRATES – you can spend up to 300 AED and not incur any duty on your order. VAT is 5% and is due on any order above 0 AED.

UNITED KINGDOM – you can spend up to 135 GBP and not incur any duty on your order. VAT is 20% and due on any order above 0 GBP.

Shipping & returns

Our delivery options & prices may vary. View what's currently available at checkout.

FREE EXPEDITED SHIPPING: on all USA / UK / EU orders above 200€

FREE RETURNS: on all USA & LT orders
Full-priced items can be returned for a refund

Need help?

Please contact us hello@houseofazoiia.com or WhatsApp +37061844561 if you need any advice regarding the size or shipping. We are happy to assist you.